Karnataka liquor dealers protest 'harassment by excise officials'
The traders claimed that the excise officials targeted them and suspended hundreds of licenses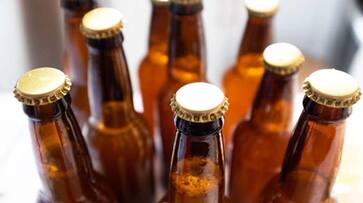 Bengaluru: Retail dealers of liquor from across Karnataka staged a protest on Tuesday opposing alleged harassment by excise officials during Lok Sabha polls in April.
The traders claimed that the excise officials targeted them and suspended hundreds of licenses.
However, the case in point was the suspension of license of B Govindaraj Hegde, who is also the general secretary, Federation of Wine Merchants Association, Karnataka. Hegde owns a retail outlet in Udupi.
S Guruswamy, president, Federation of Wine Merchants Association, Karnataka reportedly said that their main complaint is against the corruption in the excise department. According to him, it peaked during renewal of licenses. He also went ahead to say that thousands of licenses are yet to be renewed and that hundreds of licenses that were suspended have not yet been reinstated.
The protestors reportedly sent representations to chief electoral officer Sanjiv Kumar and excise commissioner V Yashwant.
Sanjiv Kumar confirmed that the protestors have registered complaints with them and that they will investigate and take appropriate action.
Reports released in April last year stated that excise department had suspended 600 licenses including 300 in Bengaluru.
In the earlier reports, Hegde had said that the excise department suspended their license for supplying a parcel of 180 ml liquor bottle to a person. He said that before this incident, the officials used to book a case under Breach of Licenses Conditions (BLC) and impose a fine.
Excise commissioner Munish Moudgil had then stated that they wanted the liquor merchants to be more disciplined during elections.
 
Last Updated Jul 10, 2019, 3:16 PM IST