Karnataka: JDS asks members not to speak to media, bars them from representing party in TV debates
JDS state president AH Vishwanath stated in the notice that party does not have any official list of spokespersons to represent it in the media. The party fears that it will be put in an uncomfortable situation if unchecked statements are given to the media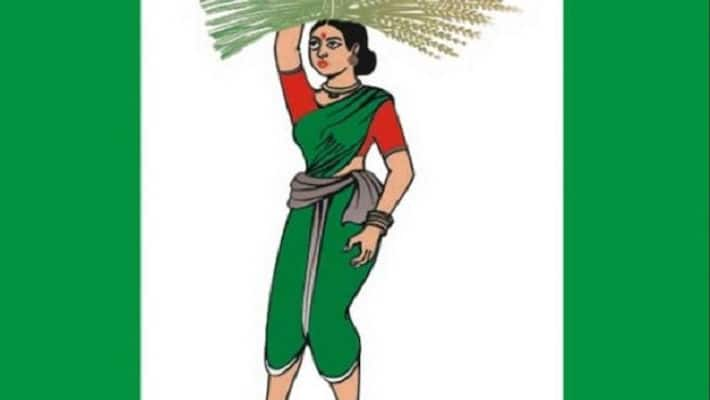 Bengaluru: No leader, member of JD(S) can speak to media, represent the party in TV debates, stated the notice sent out by the party.
The decision was taken after JD(S) won only one seat in Lok Sabha elections out of 28 Parliamentary constituencies.
JD(S) state president AH Vishwanath said, "Unlike other parties JD(S) has not made a list of spokespersons authorised to take part in TV debates. As a result, even those who are not authorised by the party are taking part in these debates representing the party. So, we have instructed the party members not to represent JD(S) in TV debates, till the party finalises a list."
A letter in this regard stated: "It was decided in the legislative committee meeting of the party that members or leaders should not take part in the debates held by media and also should not give any statements to them. Thus, no one is allowed to give any statements to the TV or the print media. You cannot take part in TV debates as party spokespersons. Party stresses that you should follow this order."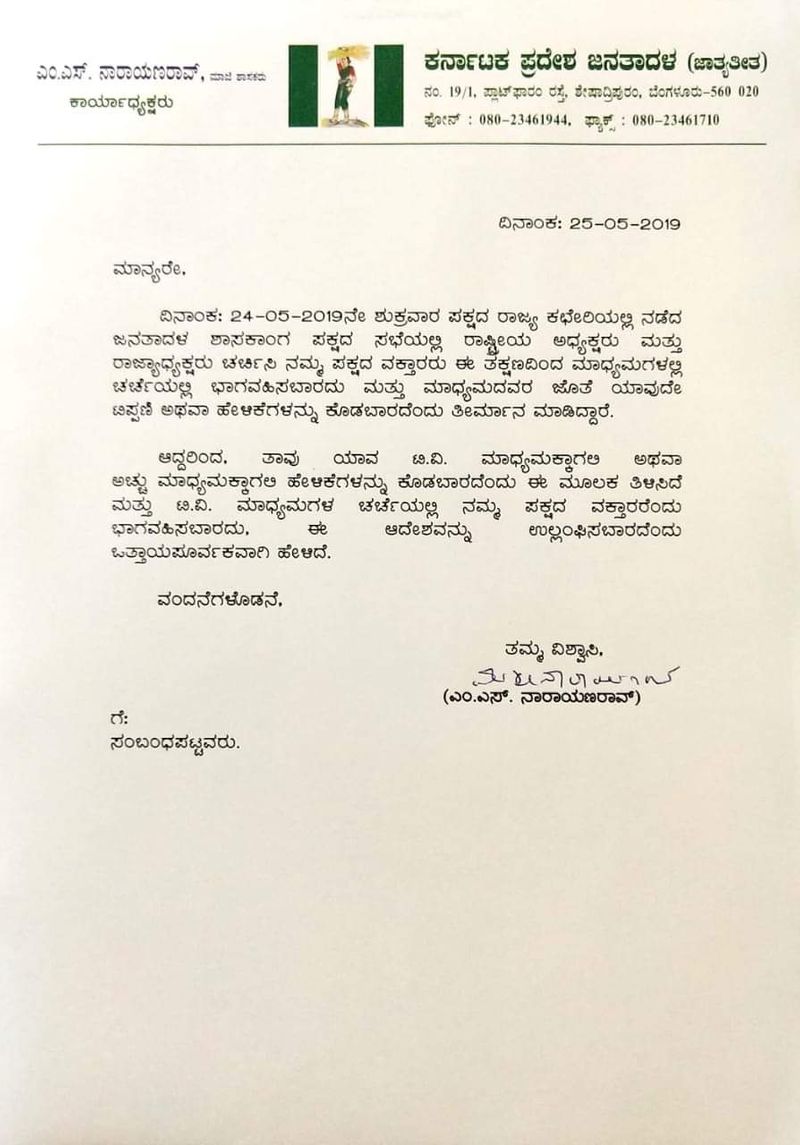 The JDS fears that statements by the leaders or members might cause damage to the party, leading to a crumbling of the coalition. Many leaders have opined that the party's decision to fight election along with Congress led to their humiliating defeat.
News channels repeatedly have kept asking those who had represented JD(S) in the debate shows why Deve Gowda and Nikhil Kumaraswamy were pushed into an uncomfortable position by forcing them to contest from Tumakuru and Mandya respectively.
Deve Gowda lost against BJP's GS Basavaraj in Tumakuru and his grandson, chief minister's son Nikhil lost against BJP-supported independent candidate Sumalatha in Mandya.
Last Updated May 26, 2019, 12:24 PM IST