Karnataka Assembly Speaker Ramesh Kumar resigns after CM Yediyurappa wins floor test
Minutes after Karnataka chief minister BS Yediyurappa proved his majority on the floor of the House, Assembly Speaker KR Ramesh Kumar resigned from the position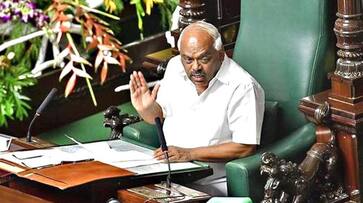 Bengaluru: Days after Karnataka Assembly Speaker KR Ramesh Kumar made the headlines for taking a hard step in disqualifying all the rebel MLAs of the Congress-JD(S) coalition till the end of the term, May 2023, the Speaker resigned from his position after state chief minister BS Yediyurappa proved his majority in the House.
After the new chief minister Yediyurappa passed the Financial Bill, that was a major relief for state government employees, the Speaker stressed upon the need to lead a clean public life and becoming the voice for the voiceless.
His farewell speech touched upon the imperativeness to have a relook into the 10th schedule of the Indian Constitution of the anti-defection law.
Addressing the House, the former Speaker said, "There is an urgent need to have a total relook into the anti-defection law. I think it is not serving its purpose."
On the 10th Schedule, Ramesh also added that the Representation of the People Act should also be overhauled.
The former Speaker also urged the Election Commission (EC) to strengthen laws related to the declaration of the assets of the candidates.
"If I declare that I have assets worth Rs 380 crore through an affidavit, they should question me as to how I got it. Presently, they leave it at that point. They should initiate an inquiry and make the guilty naked in front of the public," Ramesh said.    
Ramesh is a six-time MLA from Srinivaspur, near Kolar. He is a member of the Congress and started his political career in the seventies. He even joined the JP movement. Later, he got into the Janata Dal and finally got back into Congress.
Last Updated Jul 29, 2019, 1:21 PM IST