Japan Raja who was out on bail arrested for robbing 13 houses
Japan Raja was out on bail just 3 months ago, was arrested along with his brother and another accomplice for robbing 13 houses.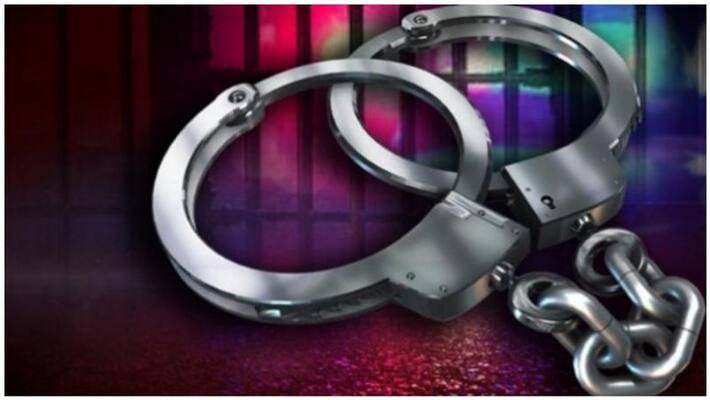 Bengaluru:  Japan Raja (40), with two others, burgled 13 houses and ran off with jewellery worth 1.1kg before they were arrested.
On December 12, KP Agrahara police arrested Japan Raja for allegedly being involved in 44 house robberies. He got out on bail in February after being lodged in Central Jail, Parappana Agrahara.
When he was arrested earlier this month, Japan Raja was caught with valuables amounting to Rs 60 lakh, which included 1.6 kg gold, 17 kg silver and a two-wheeler. Raja, his brother G Gopi and accomplice David Francis were involved in breaking into 13 houses in the city. He was among 14 robbers who were arrested.
Police commissioner, T Suneel Kumar stated that Raja used to sell loot such as gold through his two wives, who live in Bannerghatta Road and Coimbatore.
Raja's friends used to call him Japan because has small eyes. Raja got his alias Japan Raja when his name entered police records in 2000. Cops reported that Raja used iron rods to break doors open. He usually fled with ornaments and did not steal things like TVs and vehicles.
Raja has claimed that he had no alternative but to stick to robbery since he had to pay his lawyer and meet court expenses.
During his arrest, police seized materials worth Rs 15 lakh, including 500 grams of gold from Chand Pasha (32) and Syed Akram (40), from Bhadravati, who were among the 14 arrested. Rs 1.8 lakh worth of materials have been seized from pickpockets S Harish (29) from Hebbagodi, S Raghavendra (39) from Mysuru and Aslam Pasha (39) from Nayandanahalli.
Last Updated May 15, 2019, 6:41 PM IST