Income Tax raid in farmhouse is a lie: Challenging Star Darshan
The Income Tax department and Election Commission have denied that any raid was conducted in Darshan's farmhouse. Darshan, however, has said that election officers had come for an inspection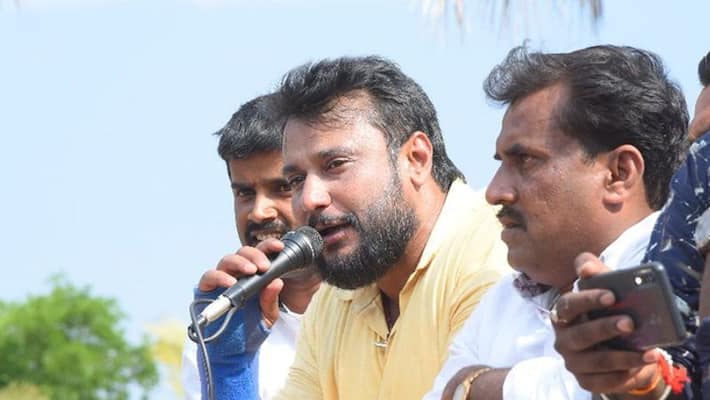 Bengaluru: Reports earlier claimed that farmhouse of Challenging Star Darshan, who is supporting Mandya candidate Sumalatha in Lok Sabha election, had been raided.
While Darshan was busy campaigning for Sumalatha, who is supported by BJP in Mandya, news of the farmhouse raid broke.
But Darshan, a while later appeared before media and clarified that he had no information of any raid on any of his properties.
The Income Tax departments in Karnataka and Goa too clarified that they have not conducted any raids on Darshan's properties.
News then broke out that the Election Commission had raided Darshan's property. 
Reacting to the news, Darshan said that the three staff of the Election Commission officials along with a police constable had visited his farmhouse around 10:30am today (April 15), upon receiving rumours that money is being distributed during elections.
"
Darshan reportedly said that he has been a dedicated taxpayer and from GST to other taxes, has paid them all. He also said that he has no Income Tax raid to be worried about.
Mandya will go to polls in the first phase on April 18. Actors Darshan and Yash have been campaigning for Sumalatha Ambareesh in Mandya vigorously.
Last Updated Apr 15, 2019, 7:07 PM IST