IMA scam: Bengaluru deputy commissioner arrested for accepting Rs 1.5 crore bribe from Mansoor Khan
It was while interrogating LC Nagaraj, Bengaluru north assistant commissioner, and Manjunath, a village accountant, that the deputy commissioner's name surfaced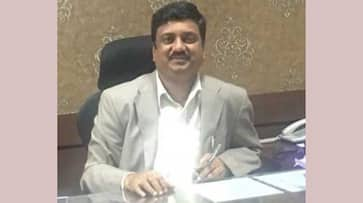 Bengaluru: The Special Investigation Team (SIT) probing the Rs 1,500 crore I Monetary Advisory (IMA) scam arrested Bengaluru deputy commissioner BM Vijayshankar, on July 8 (Monday). He allegedly took a bribe of Rs 1.5 crore from founder-managing director of IMA Mohammad Mansoor Khan.
"During our investigation, we found that Vijayshankar had taken Rs 1.5 crore through the village accountant to give a clearance certificate to a Central agency investigating the scam," deputy commissioner of police Girish, an investigating officer, reportedly said.
It was while interrogating LC Nagaraj and Manjunath that the deputy commissioner's name surfaced.
Bengaluru north assistant commissioner of police, LC Nagaraj, along with a village accountant, Manjunath, was arrested based on a similar issue last week. The official had taken a bribe from the prime accused Mansoor Khan through the village accountant.
Nagaraj was the competent authority who was given the responsibility of investigating the case after the Reserve Bank of India (RBI) highlighted the irregularities in the company.
As part of the probe, Nagaraj had reportedly issued a public notice, asking people to come forward and register complaints. But without even carrying out a fair investigation, the official issued a clearance certificate to the RBI with regard to the case. He reportedly told them that there were no complaints registered against the company.
To issue this clearance certificate, Nagaraj is said to have accepted Rs 4.5 crore and Vijayashankar has allegedly taken Rs 1.5 crore as bribe from Mansoor Khan, reports said.
Last Updated Jul 11, 2019, 4:02 PM IST