IMA owner Mansoor Khan will be brought back: SIT chief Ravikanthe Gowda
Special Investigation Team chief spoke to media today (June 25) and said that they will bring Mohammad Mansoor Khan back to India. They have also evoked the Karnataka Protection of Interest of Depositors in Financial Establishments Act.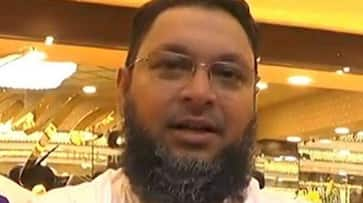 Bengaluru: Special Investigation Team (SIT) on Monday raided I Monetary Advisory (IMA) Groups' office on Lady Curzon Road and searched its lockers and vault. The raid took place a day after the fugitive Mohammad Mansoor Khan, founder and managing director of the scam-ridden IMA Group released a video stating that he would cooperate with the investigation team and liquidate his assets to pay back the investors.
Mansoor mentioned in the video that he had left valuables in the IMA office, which he intended to return to the investors after he returned to India.
A team of officials, headed by deputy commissioner of police (DCP) S Girish, rushed to the IMA office in Lady Curzon Road and recovered valuables.
DCP S Girish said, "We recovered 41 kg jewellery worth Rs 13 crore, one pistol along with 50 bullets and property documents from the office in Bengaluru. We have also found four boxes of pledged jewellery." This is the second such search carried out by SIT in the case.
SIT chief Ravikanthe Gowda said that the investigators know where Mansoor is hiding and that he will be brought back soon. "Investigation into IMA is in full swing. We have collected information about immovable and movable properties. We are recovering movable properties. We have evoked the KPID (Karnataka Protection of Interest of Depositors in Financial Establishments) Act," said Gowda.
The KPID Act has been evoked to protect investors of the IMA group who were trapped in the scam.
Gowda said that the team is seizing the immovable properties and submitting them to court. The SIT chief said, "Efforts are on to arrest the other accused."
SIT is also verifying the information given by Mansoor in the video clip he released. In the video he said that he is ready to surrender before the police investigation team, if protection is given. To this Gowda said, "We will provide protection to anybody submitting themselves before the law."
Last Updated Jun 25, 2019, 7:58 PM IST