Eight inter-state gangs arrested, firearms, cash seized
The eight-member inter-state armed robbers was arrested by Central Crime Branch on April 7 near BDA Complex at RT Nagar when they came to sell the two country-made pistols, live cartridges, air gun and chloroform. The police say the accused also used to cheat people in the name of 'rice pulling' copper bowl for fortune and waylaid their victims at gunpoint.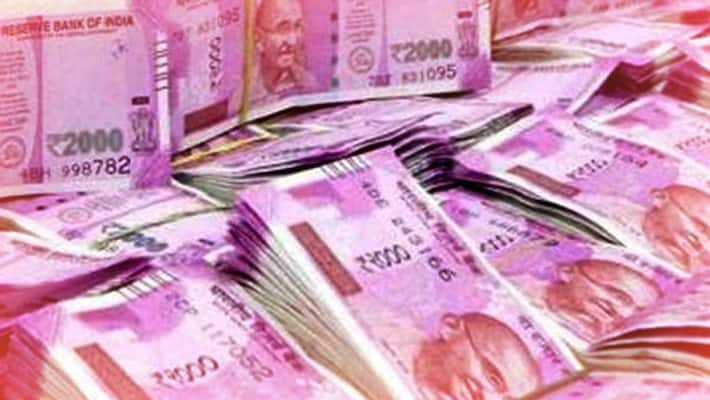 Bengaluru: The central crime branch which was informed about the inter-state robbers and fraudsters gang operating in Bengaluru limits, arrested eight-persons on Sunday evening and seized two country-made guns, live cartridges, two air guns and chloroform which police say was used to put their victims in an unconscious state and loot them.
The accused Shakeel Ahmed, 24 years, hailing from Hebbal, Shravan Khatri, 32 years,hailing from Rajasthan, Imran Khan, 31, hailing from Amaravathi, Jaleel Umar, 29 years, hailing from Bhatkal, Rafi Ahmed Khan, 20, hailing from Kolar, Syed Waseem, 25 years, hailing from Nagawara, Mohammed Ansari, 43, hailing from Mumbai and Imran Raees, 23 years, hailing from Uttar Pradesh were all produced before the court on Monday and they have been remanded to police custody for eight days.
According to the police, two from the gang came here to sell weapons and along with other accused, started to indulge in multiple crimes like burglary, robbery, and cheating.
"The gang members were always on the lookout for vulnerable businessmen and tried to attract them by telling about the magical 'rice pulling' bowl which can bring fortunes. Once the gullible businessmen came, the accused used to rob them at gunpoint and later put them into a state of being unconscious using chloroform," said City Commissioner T Suneel Kumar.
During the arrest, they also seized a long cutter, a Royal Enfield bike, Rs 55,000 cash, a four-wheeler. According to a senior police officer, two out of state accused from Maharastra have been smuggling firearms into Bengaluru City.
Last Updated Apr 9, 2019, 6:04 PM IST