Eight arrested for gambling at Bengaluru outskirts, Rs 52,000 seized
The Central Crime Branch, Bengaluru, raided a house in Jnanabharathi, on the outskirts of Bengaluru and arrested eight members for gambling. The police seized Rs 52,200.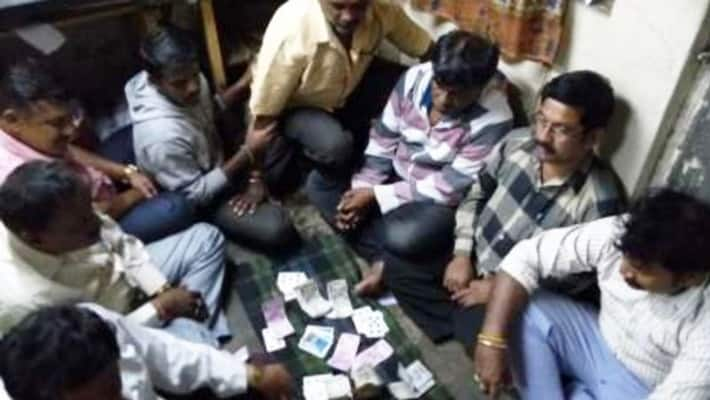 Bengaluru: Based on a tip-off, the Central Crime Branch, Bengaluru, raided a house at Bengaluru outskirts on Sunday night and arrested eight persons for indulging in gambling. The cops seized Rs 52,200, which was used for betting.
The accused persons are Mohan Kumar, 53, Mahadev, 45, Ramesh R, 42, Prabhudev, 42, Muniswamappa, 44, Venkatarama Reddy, 40, Narayan, 34 and Krishna TR, 45. They have been taken to Jnanabharathi Police Station and a case has been registered.
The joint commissioner of police Alok Kumar and deputy commissioner of police S Girish directed the special inquiry squad to raid and ensure no such activities take place.
"Such activities pose a nuisance to the public. The accused, most of the time, are drunk and a brawl cannot be ruled out. In some cases, the ugly fight results in grievous injuries. Hence, to avoid such a situation, the officers in CCB have been put on alert," said a senior official.
Keeping upcoming elections in mind, the police will carry out more checks in and around Bengaluru where such illegal activities take place.
Last Updated Jan 21, 2019, 7:58 PM IST