Did BJP pick Ashwathnarayan as deputy CM to cut down growing R Ashoka's clout?
The BJP's move of making Dr CN Ashwathnarayan the deputy CM, by choosing him as the party's Vokkaliga face has given the opposition a chance to rejoice as they think the move could impact BBMP election as Ashoka is considered an undisputed BJP leader.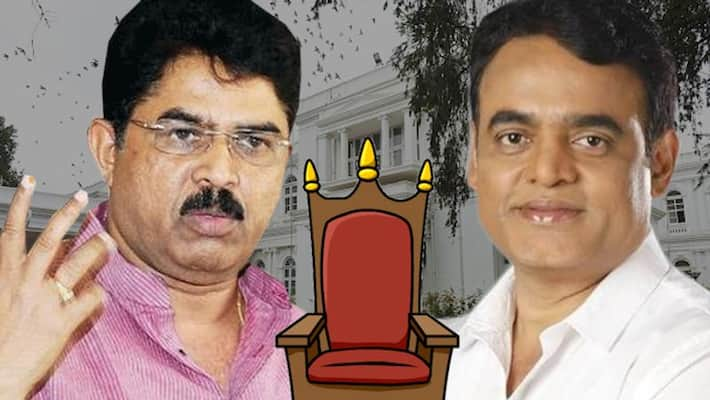 Bengaluru: The BJP that has tried to get its calculation of cabinet inclusiveness right, seems to have invited trouble by overlooking BJP's Vokkaliga face R Ashoka and preferring junior leader CN Ashwathnarayan as deputy CM over him. The move has triggered dissent, said sources.
Although top BJP leaders have denied this, few who do not wish to be named said the move was to cut Ashoka down to size and make another leader the Vokkaliga face of the BJP. "Ashoka came to limelight after the BJP gave him prominence and it is only then the community started to recognise him. Now the BJP wants to give another leader from the same community a chance." said a BJP leader.
 
Congress, who is no doubt watching every move of the BJP said that there are two powerhouses in Karnataka BJP, one headed by RSS leader BL Santosh and another by CM BS Yeddyurappa. "Former deputy CM R Ashoka belongs to BSY camp and another camp wants to upset BSY and his team and hence Ashoka is being sidelined," said Kengal Shreepada Renu, Congress Spokesperson.
The Congress camp also feels that since Ashoka has been sidelined, there are chances that his supporters and followers will be upset, and loyal workers may not work during upcoming BBMP elections.
Ashoka was the prime reason for the BJP to come to power in BBMP. BJP managed to put on a spectacular performance in 2010, when BJP was in power in Karnataka. BS Yeddyurappa was CM then and Ashoka was in-charge of Bengaluru. Ashoka ensured BJP got 100 plus corporators out of 198.
Congress MLA Sowmya Reddy from Bengaluru says she cannot comment on BJP's internal politics however she was critical about BJP doing nothing for flood-affected parts of Karnataka.
"For the first time in the state and Centre, the same party is in power. If they were concerned about people, they could have got emergency funds released for flood relief. It took them three weeks to form the Cabinet and another week to distribute portfolios. It's been more than a month and it's a complete disaster. You can see that people are not their priority and they resort to vindictive politics." said Sowmya Reddy.
She further added that the BJP wanted power and when it got power, instead of giving better governance, have done nothing so far.
BJP's defence: Spokesperson Ashwath Narayan says there is no rift as Ashoka has been given prime importance and rewarded with the revenue department portfolio.
When asked about the possible setback in the upcoming BBMP election following the decision of not making Ashoka deputy CM, he said, "In a party, when there is a position and power change, it is not necessary that leaders' mindset and workers' enthusiasm changes. What matter is our programs and policies. The dissent in the party is just a rumour being spread by opposition and people like Dinesh Gundu Rao."
Last Updated Sep 2, 2019, 2:02 PM IST