Centre announce discounts on petrol, rail tickets to encourage digital payments
A slew of measures was announced by finance minister Arun Jaitley.
The measures are expected to push the country towards cashless economy.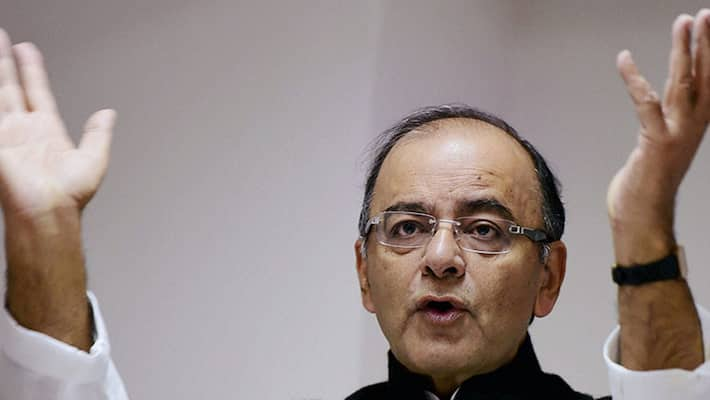 In order to quicken the country's shift towards cashless economy, the government has announced a slew of measures to encourage digital payments. Finance Minister Arun Jaitley said this would  include monetary incentives and waivers of taxes.
The Finance Ministry announced a total of eleven measures under which a customer would get 0.75 per cent discount on buying petrol and diesel under digital payment.

 
The suburban railway network will give an incentive of 0.5% to customers for monthly or seasonal tickets from 1 January 2017, if payment is made through digital means.
Passengers buying railway tickets online shall be given free accident insurance cover of up to Rs. 10 lakh.
Those buying general, life insurance policies and renewal premiums from PSU insurers' websites will get 10 per cent and 8 per cent discount.
One lakh villages with a population of 10, 000 people will be given two Point of Sale (PoS) machines.
No service tax will be charged on all digital transaction up to Rs. 2000.
A discount of 10% per cent will be available to users using RFID card/Fast Tags at toll plazas on national highways.
Merchants should not be required to pay more than Rs. 100 as monthly rental for PoS terminals/Micro ATMs/mobile POS of Public sector banks.
The Central government through NABARD will also support rural regional banks and cooperative banks to issue "Rupay Kisan Cards" to 4.32 crore Kisan Credit Card holders, to enable them to make digital transactions at POS machines/Micro ATMs/ATMs.

Central government departments and PSUs will not charge transaction fees for payments made through digital means the state governments will also follow the same. 
Last Updated Mar 31, 2018, 6:36 PM IST