BSY's son Vijayendra gets into poll preparations at Varuna
Former CM B S Yeddyurappa's son B Y Vijayendra has started preparing the ground to contest from Varuna constituency even before the list is out.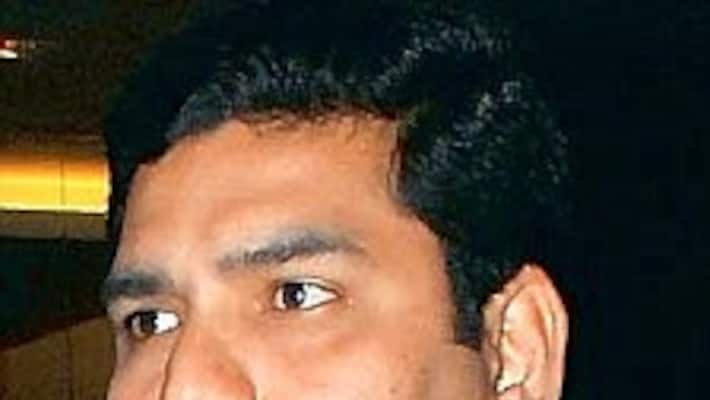 Even before the complete list of BJP candidates is out B S Yeddyurappa's son B Y Vijayendra is making all preparations to contest from Varuna constituency.
He spent the entire day meeting leaders and getting them together at Varuna. He also met and held talks with L Revanasiddaiaha of Congress, who is rumoured to have fallen out with CM Siddaramaiah, at his farm house on Nanjanagudu Road. Revanasiddaiah had contested from BJP in 2008 and later shifted to Congress. It is said that Vijayendra invited L Revanasiddaiah to return to BJP and also to support him in this election.
Speaking to media persons later, Vijayendra said he had met the senior leader seeking blessings, as he had contested from Varuna once. Though tickets are not yet announced he said he was working as a Party worker and would stay at Varuna till the elections are over.
Responding to media queries Revana Siddaiah said he has not yet taken a decision regarding joining BJP. He revealed that several BJP leaders had invited him to join BJP. He assured that he is very active in politics but away from 'street politics.' Regarding future plans he just said let us wait and watch what happens in future.
Vijayendra being active in the constituency even before the list is out has generated a lot of interest and excitement among the BJP workers. They are seeing it as a boost for Vijayendra to defeat CM Siddaramaiah's son Dr Yatindra in Varuna.
Vijayendra held talks with ticket aspirants K P Siddalingaswamy, B N Sadananda, A M Guruswamy, S D Mahendra, K N Puttabuddhi, S C Ashok, K P Siddaveerappa. Later he held a meeting with ZP leaders and gathered information about eminent personalities who would support the Party.  He also visited the Vatalu Mutt and sought the blessings of the seer.
Last Updated Apr 9, 2018, 9:51 AM IST