BJP to field RSS sympathiser Tejaswi Surya from Bangalore South?
After Tejaswini Ananth Kumar's name did not figure in the second list of the Karnataka BJP candidates, reports claim that the saffron party has another name for Bangalore South constituency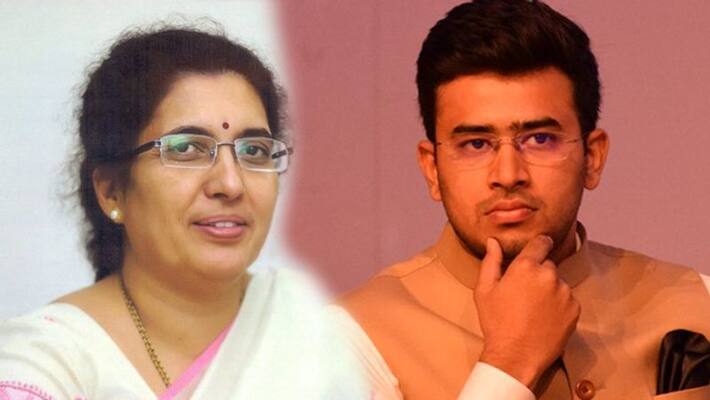 Bengaluru: The Karnataka BJP has not picked former Union minister Ananth Kumar's widow Tejaswini Ananth Kumar's name in the second list of the party candidates. And, choosing the right candidate for Bangalore South is getting tricky for the saffron party.
Tejaswini was said to be the candidate from Bangalore South, however, media reports now claim that the BJP is likely to field Tejaswi Surya, an RSS sympathiser.
According to reports, fielding Tejaswini would let Prime Minister Narendra Modi lose the advantage that he and his party do not support dynasty politics.
However, this is the primary tool the BJP uses to corner the coalition government in Karnataka, especially former Prime Minister and JD(S) national president HD Deve Gowda. Keeping this in mind, sources say both Modi and BJP national president Amit Shah are zeroing in on Surya.
Also, there are speculations that Modi might himself contest from Bangalore South.
The state BJP was all set to issue a ticket to Tejaswini, but what triggered a sudden and probably change is the alleged letter shot off by the Karnataka Congress president Dinesh Gundu Rao to Rahul Gandhi, asking him to contest from Bangalore South.
On Congress' front, BK Hariprasad will be contesting from the seat after 20 years. In 1999, Hariprasad was defeated by Ananth Kumar.
Last Updated Mar 25, 2019, 10:54 AM IST