BJP MP Rajeev Chandrashekhar urges Bengaluru residents to complain against pubs, massage parlours creating nuisance
Taking to Twitter, BJP MP Rajeev Chandrasekhar urged residents of Bengaluru to file complaints against pubs, massage parlours and other establishments if they are creating a nuisance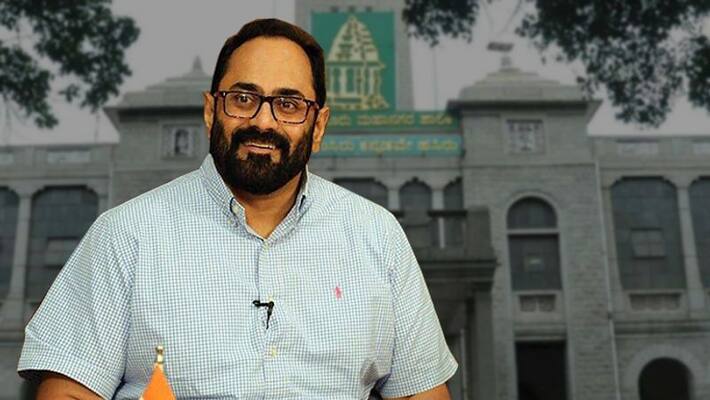 Bengaluru: Karnataka BJP MP, Rajeev Chandrasekhar, on Sunday (September 15), urged the residents of Bengaluru to file complaints against pubs, massage parlours and other establishments that are creating a nuisance.
The BJP MP urged people to register their complaints with Bruhat Bengaluru Mahanagara Palike (BBMP), approach the joint commissioner of BBMP on the issue and submit a copy of it to the BBMP commissioner, BH Anil Kumar IAS.
In a tweet, Rajeev Chandrasekhar said, "Pubs, Massage Parlors n Illegal Comml actvties affecting ur peaceful living in resndtl areas? Approach ur #BBMP JC with copy to @BBMPCOMM." (sic)
Rajeev Chandrasekhar further said that if the Joint Commissioners do not respond on such events, then he, along with PC Mohan, the BJP MP from Bengaluru Central and other party MLAs would take up the complaints with BBMP.
In a statement, the BJP MP said, "This Accountable governance initiative in line with Hon'ble Prime Minister Narendra Modi vision - that cities are about its citizens and Swachhata Hi Seva movement to clean and liveable cities for ALL." 
Last Updated Sep 16, 2019, 11:46 AM IST