BJP MP Rajeev Chandrasekhar bats for ban on single use plastic in Bengaluru
After Prime Minister Narendra Modi lead the way in battling plastic, Bharatiya Janata Party MP Rajeev Chandrasekhar has pushed for the same in Bengaluru. The MP tweeted that Bengaluru must follow PM Modi's path with the hope of having a clean environment.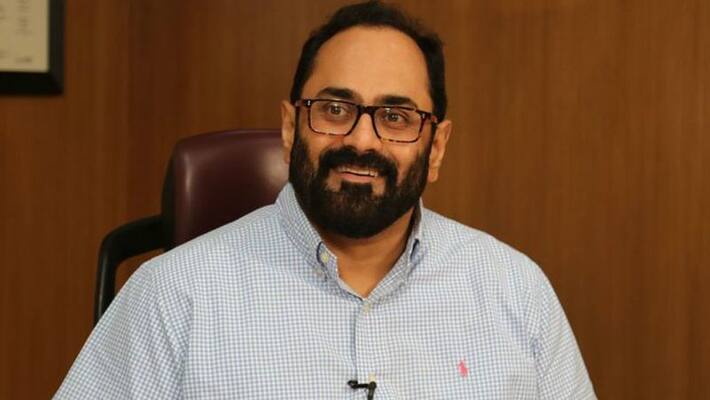 Bengaluru: Bharatiya Janata Party (BJP) MP Rajeev Chandrasekhar pushed for the Swachhta campaign in Bengaluru. This after Prime Minister Narendra Modi had tweeted against the consumption of "single-use plastic bag". 
In his tweet, PM Modi had said, "As we begin 'Swachhata Hi Seva' and pledge to reduce single use plastic, I sat down with those who segregate plastic waste. I salute them for their hard work and contribution towards fulfilling Bapu's dream."
Prime Minister Narendra Modi met women who pick plastic from garbage and helped them out on Wednesday, in an event in Mathura in Uttar Pradesh. Images of the PM sitting on the ground with the women and sorting plastic from waste made for a powerful message in his mission to end single-use plastic.Some 25 garbage workers met the PM as part of the "Swachhta Hi Seva" programme.
Following this Rajeev Chandrasekhar tweeted, "Let's take @PMOIndia @narendramodi 's lead n start this campaign in #Namma #Bengaluru too!"
Prime Minister Narendra Modi, during the launch of the National Animal Disease Control Programme for eradicating foot and mouth diseases in livestock in UP on Wednesday, urged people to stop the usage of single-use plastic for the sake of environment and said people needed to change their habits to protect the environment. 
On October 2, the Union government is likely to announce a ban on single-use plastic products. This is expected to impact most industries since this forms part of packaging and hence linked to all industries directly or indirectly. Currently, most people seem to be seeking clarity on nuances around what qualifies for single use and what does not, the type of plastic we are talking about and for what usage they are all meant for.
 
Last Updated Sep 12, 2019, 9:32 AM IST