Bengaluru Traffic Police report: 341 pedestrian infrastructure interventions needed to ensure safety
Bengaluru Traffic Police have suggested measures that should be taken to eliminate the black spots identified in the city. This will have to be done with the help of agencies like the Bruhat Bengaluru Mahanagara Palike, Bengaluru Electricity Supply Company and Bengaluru Metropolitan Transport Corporation.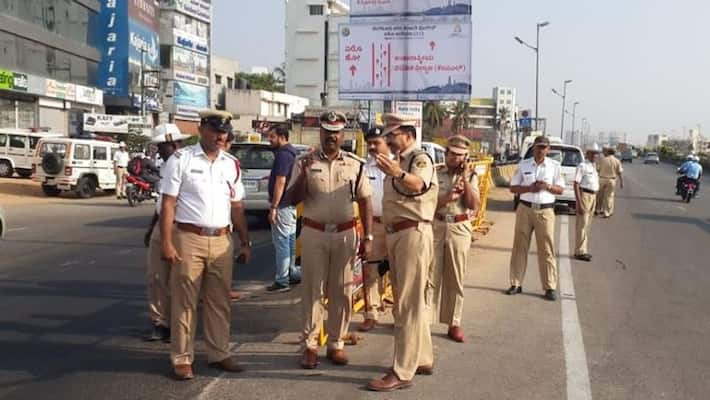 Bengaluru: The city traffic cops have found out that Bengaluru requires 341 pedestrian infrastructure interventions. This includes 221 crossings, 86 skywalks and 34 subways.
In a recent report submitted to the chief secretary, the traffic cops have highlighted these so that the concerned agencies can develop infrastructure for the safety of commuters and pedestrians.
According to the report, existing pedestrian crossings in 213 locations need to be upgraded and traffic junctions at 478 places require improvement, to make road stretches safer. The report also states how implementing the right electrical infrastructure and bus stops at various spots can improve the commuting experience for everyone.
According to reports, P Harishekaran, additional commissioner of police (traffic) said that they have mentioned how these measures should be taken with the help of agencies like the Bruhat Bengaluru Mahanagara Palike (BBMP), Bengaluru Electricity Supply Company (BESCOM) and Bengaluru Metropolitan Transport Corporation (BMTC). They have sent the report to the chief secretary, who has, in turn, sent it to the concerned authorities, reports said.
Traffic police came up with these suggestions after they identified and analysed 47 black spots in the city, where fatal accidents had taken place in the recent years.
The stretch near Commando Hospital Bus Stand on Old Airport Road, VIT Junction on Kempegowda International Airport road, Bhattarahalli Junction near KR Puram and Iblur Junction are included in the list of black spots. The report also stated that more deaths have been reported in traffic police stations in the jurisdiction of arterial roads.
Before suggesting suitable interventions, the cops also studied the five-year data pertaining to accidents at the mentioned stretches. Harishekaran reportedly said that they have studied accident spots on state roads and national highways in two categories – arterial roads and sub-arterial roads.
A senior BBMP official said that they have already started working on improving the condition of roads at some of the black spots identified by the traffic police, reports said.
Last Updated Jun 24, 2019, 2:03 PM IST