Bengaluru to face water shutdown on July 21 and 22 owing to refurbishment
Bengaluru will undergo water shutdown on Sunday and Monday, the Bangalore Water Supply and Sewerage Board said in a press release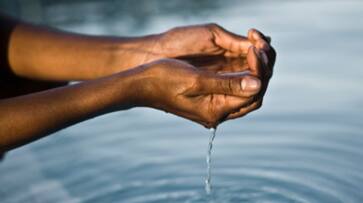 Bengaluru: The city will experience a water shutdown for two days this month due to refurbishing by the Bangalore Water Supply and Sewerage Board (BWSSB).
Cauvery water supply to Bengaluru city will be affected as pumping stations at TK Halli, Harohalli and Tataguni will not be functioning on July 21 and 22. In the press release issued by the BWSSB, the government agency stated that the pumping stations will not be functional on the two days as the surge protection system that treats the Cauvery water will be refurbished.
The BWSSB statement read, "The work of replacement of 220KV metering CT & PT for refurbishment of surge protection system is proposed to be taken on 21.07.19 and 22.07.19. In view of this CWSS Stage 1,2,3,4, phase 1 & 2 pumping system at TK halli, Harohalli and Tataguni will not be functioning on 21.07.19 to 22.07.19 (08:00am- 2:00am), which may disrupt water supply on these two days in entire Bangalore City. Public are requested to cooperate with the Board."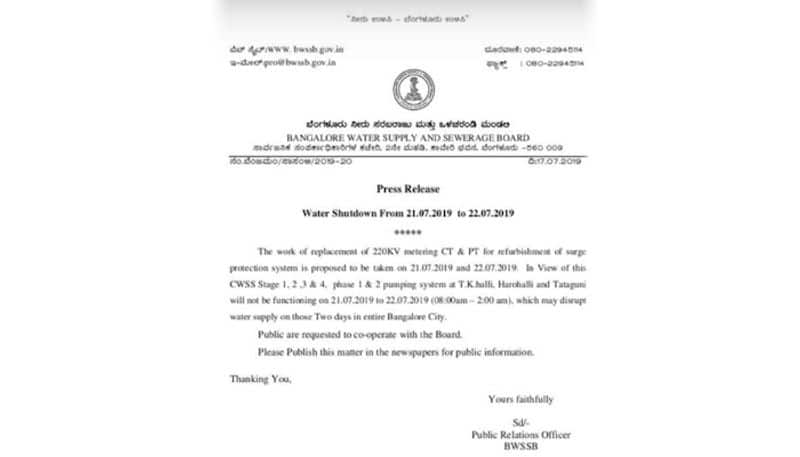 A BWSSB engineer reportedly told Deccan Herald that the work will disrupt the Cauvery Water Supply Scheme (CWSS) across all stages and phases, thus affecting the entire city.
Reports state that the Cauvery Stage IV, Phase II water supply project was implemented in 2007, and completed in 2013. It was put into effect to meet Bengaluru's demand for fresh water supply.
 
Last Updated Jul 19, 2019, 2:19 PM IST