Bengaluru: 'Shaale Kade, Nanna Nade' campaign launched to enrol school dropouts
The initiative aims at enrolling 70,000 dropouts in educational institutions by the end of May. The move is as an opportunity for unlucky children to be brought back into the mainstream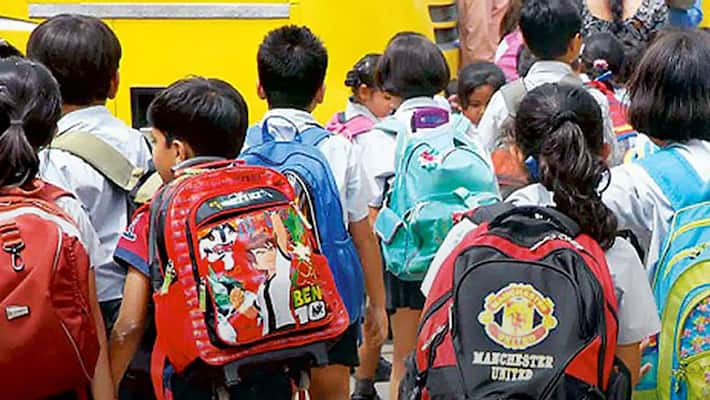 Bengaluru: Karnataka State Commission for Protection of Child Rights (KSCPCR) kick-started the Shaale Kade, Nanna Nade (my move towards school) campaign on Saturday. The campaign aims to enrol out-of-school children into educational institutions.
Data with the commission has showed that there are more than 70,000 children in the 6-15 age group, who are not attending school.
This initiative has been backed by The United Nations Children's Fund (UNICEF), Women and Child Welfare department and labour department.
Sanjeev Kumar Hanchaate, member secretary, Karnataka State Legal Services Authority is of the opinion that when facilities are offered and when the overall infrastructure of schools is improved, only then can children belonging to lower socio-economic backgrounds and backward classes be reached out to. He also said that other needs of school children, like uniforms and stationery must not be overlooked. He added that in order to make this campaign successful, government schools must improve.
Anthony Sebastian, KSCPCR chairperson, stated that over 10,000 children have never gone to school in Bengaluru South alone.  He said that the campaign aims at enrolling around 70,000 old and new dropouts in the state by May 29.
Similarly, in 2018, Bangalore Oniyavara Seva Coota (BOSCO) organised a Shaale Kade Nanna Nade campaign from May 21 to May 26 in support to the initiative taken up by the KSCPCR. A solemn pledge was taken to identify and bring back dropouts from various areas and communities. Placards, banners and flex boards citing the importance of education, admitting girls in school, educating girls and removing child labour were displayed. As a result, almost a 100 dropouts and child labourers were identified from areas like Shivajinagar, KR Market, Mysore Road and Sumanahalli and followed up regarding re-enrolment and re-integration. Over 3000 people pledged their support for enrolling and re-enrolling school dropouts.
Last Updated May 19, 2019, 2:27 PM IST