Bengaluru rowdy stabs woman in cab for rejecting marriage proposal
A rowdy in Bengaluru absconded after attacking a 27-year-old woman as she was returning home from work. Police say that the accused attacked the victim because she refused to marry him and had filed a complaint against him.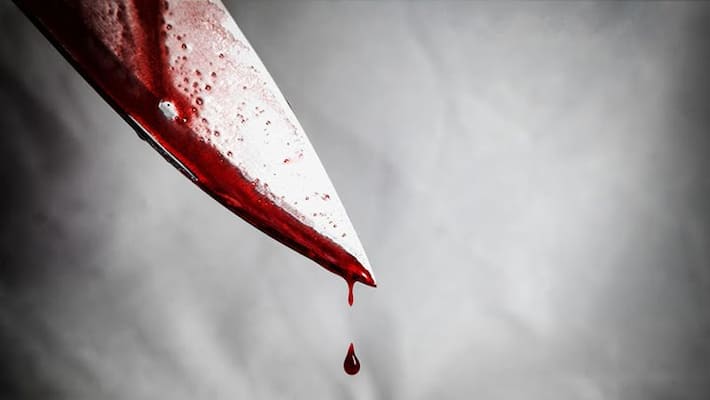 Bengaluru: A 30-year-old rowdy stabbed a 27-year-old woman in a cab near Hebbal flyover as she was returning home, because she had reportedly rejected his marriage proposal.
The 30-year-old rowdy identified as Ajay Kumar alias Jokey is a resident of Jalahalli in north Bengaluru. The victim, a 27-year-old is a flight attendant. She had met the accused through her elder sister a couple of years ago and they soon became close friends. Ajay asked her to marry him and got furious and harassed her when she turned him down.
The woman filed a complaint against Ajay at the Jalahalli police station a few months ago. The police opened a rowdy sheet against Ajay after learning that he was accused of several crimes in the past. Ajay was enraged with the woman and blamed her for opening the rowdy sheet.
At around 4:30pm on May 12, the woman was returning home from her office in a cab. The rowdy, Ajay allegedly entered her cab and started arguing with her. He demanded her to withdraw her complaint against him from the police station. The argument soon led to a scuffle. In the heat of the moment, Ajay drew out a knife, ripped her right ear and stabbed her on the right side of her chin. He also punched her on her face and in her stomach before fleeing the scene.
The woman was rushed to hospital where she received treatment for her injuries. She was discharged from the hospital after she recovered.
Kodigehalli Police have registered a case of assault, sexual harassment and criminal intimidation against Ajay Kumar and have formed a team to nab him.
Last Updated May 17, 2019, 6:00 PM IST