Bengaluru: In less than three months, IISc witnesses second suicide; research scholar found dead
The prestigious Indian Institute of Science is once again in the news for the wrong reason after a 25-year-old doctoral student was found dead. The police, who found a note left behind by the deceased, believe it to be a case of suicide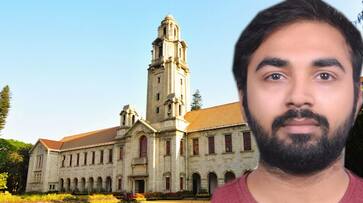 Bengaluru: Even before the dust could settle down at IISc after a security guard was killed when a gate crashed down on him at the institution days ago, the body of Pavan Kumar, a 25-year-old doctoral student was found in a hostel yesterday.
Police have also recovered a note left behind by the student.
According to the seniors from the institution, Pavan joined IISc in June 2014 and was pursuing a doctorate degree at the department of high energy physics.
He has published multiple papers on black holes and quantum gravity.
"We broke open the door as he had not been seen for long and there was smell coming from his room. We found him dead. The body was sent for post-mortem. It looks he died two days ago," said a police official from Sadashivanagar.
The campus registrar sent out a communique that the institute will facilitate all formalities and help transport the mortal remains to his native place. A condolence meeting has been organised in front of the main building at 11 am on Monday.
On April 30, Ameya Manoj Chutke, a 24-year-old research student from Nagpur was found hanging from his room in IISc campus.
Last Updated Jul 20, 2019, 12:25 PM IST