Bengaluru: Cops attacked for questioning smokers, encroachers
A cop was attacked by a group of people for trying to stop them from smoking in front of his house, while another was attacked for clearing up encroachments on the footpath near Yeshwantpur railway station.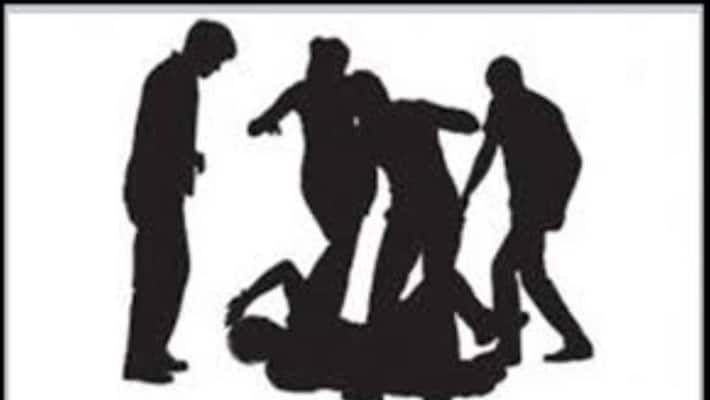 Bengaluru: A constable who objected to people smoking in front of his house was attacked by a group of 10 men on Tuesday (May 28).
The cop was identified as Timmana Goud, a constable at the Whitefield traffic police station and a resident of Panathur.
The incident took place at around 10:30pm when Timmana noticed two youngsters seated on a scooter, talking loudly and smoking in front of his house. When he asked them to move away, they manhandled him. One of them asked him who he was to question them. They held his collar and threatened him.
Later, the duo returned with eight others and dragged him out of his house. They beat him up until he passed out. Timmana's family members then informed the Marathalli police. The police are trying to nab the accused.
In another incident, a traffic policewoman and her colleagues were assaulted by the owner of a roadside eatery. The traffic police were trying to remove the footpath encroachments near Yeshwantpur railway station on Tuesday (May 28).
The owner of the roadside eatery was identified as Vasantha (42). The traffic police were clearing her kebab stall that was illegally constructed on the footpath. Vasantha's objection to this resulted in heated arguments, which escalated to fisticuffs. She was arrested by the police for obstructing them from carrying out their duties.
A similar incident took place on May 26. A theft case was filed against Geetha, a domestic helper. She was taken in for interrogation by Hulimavu police on May 26. Her relatives arrived at the police station and asked a woman constable where Geetha was. When she asked them to speak with the police inspector, they began abusing her. They pushed her to the ground and assaulted her. When the head constable came to their rescue, he too was assaulted. The police later arrested them.
Last Updated May 30, 2019, 4:06 PM IST