Bengaluru: 500kg iron gate crashes at IISc; security guard killed
A newly erected 500kg weighing iron gate fell on a security guard at Bengaluru's IISc, killing him on the spot and injuring two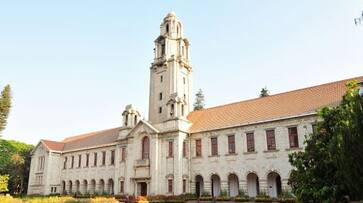 Bengaluru: A 26-year-old security guard was killed and two others were injured when the newly erected iron gate at the Indian Institute of Science (IISc) in Bengaluru collapsed on them on Sunday (June 30). The guard died on the spot after he suffered severe head injuries and other two have been admitted to a hospital.
The victim has been identified as Gautam Biswal, who hailed from Odisha. Gautam is said to have come to Bengaluru three years ago and was working at IISc since then.
Reports claimed that Gautam reported to duty at 6 am and was guarding the gate since morning. At 1 pm, he opened the gate as a car had to be let in. But the gate derailed while he was trying to close the gate. The other two, Anil Kumar, 37, and Vinayak, 40, who saw the gate derail came to the guard's rescue.
But they couldn't help as the gate was weighing 500 kg and was six-foot tall and 14-foot long.
Among them, Gautam suffered severe head injuries and died on the spot. Other two were severely injured and are being treated in a nearby hospital.
A case has been filed at the Sadashivanagar police station and the engineer who was in-charge of erecting the gate is being questioned.
Last Updated Jul 1, 2019, 9:32 AM IST