BBMP to Bengaluru citizens: Segregate waste or pay fine from September 1
Fines will also be collected for civic violations such as littering, spitting, and urinating in public places in Bengaluru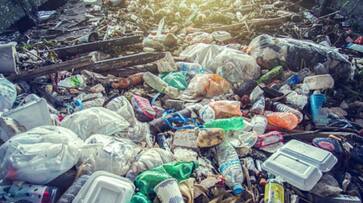 Bengaluru: Garbage has always been an issue in Bengaluru and this time, Bruhat Bengaluru Mahanagara Palike (BBMP) has decided to levy strict fines on citizens who do not segregate waste at the source. The decision will be implemented from September 1.
Fines will also be collected for civic violations such as littering, spitting, and urinating in public places.
Bengaluru mayor Gangambike Mallikarjun made the announcement of the enhanced fines while unveiling the civic body's initiative, Bengaluru's Solid Waste Management Road Map and Vision on Thursday (July 4).
A fine between Rs 200 and Rs 25, 000 will be levied on illegal disposal of construction waste, she announced. This is the steepest among all the enhanced fines.
According to reports, to enforce the Solid Waste Management Rules, 2016, all assistant executive engineers — ward level, medical officers, health and senior health inspectors — will be empowered to levy penalties. The mayor also said that the BBMP would procure machines to levy spot fines.
She reportedly said that they are expecting to achieve a 90% waste segregation level by imposing hefty fines and streamlining of waste management processes. They want to ensure that only 15% of the total waste is dumped in landfills, reduce black spots and adopt zero tolerance for plastic use, reports said. The mayor reportedly said that their aim is to bring Bengaluru to the top spot in Swachh Survekshan 2020.
BBMP commissioner N Manjunath Prasad said that the BBMP has increased penalties by up to five times. This has been done to ensure that the city achieves high compliance in segregation of waste at source.
Last Updated Jul 5, 2019, 12:34 PM IST