BBMP seeks expert opinion on waste management plants
The Bruhat Bengaluru Mahanagara Palike is considering setting up laboratories in every waste processing plant to study the waste. By the end of the month, the civic body might set up plant-based Standard Operating Procedures in waste processing plants.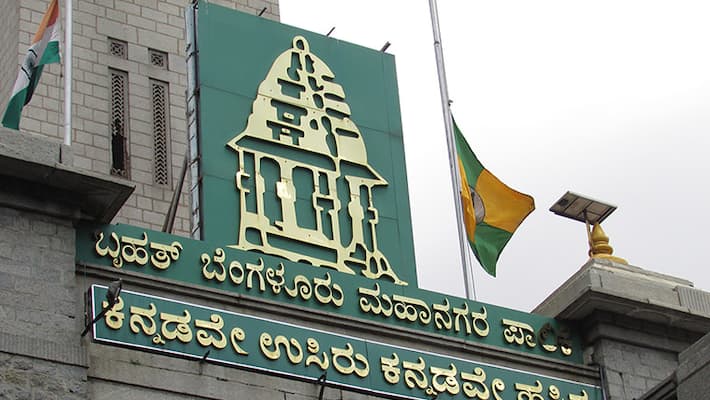 Bengaluru: After receiving complaints from communities that live around waste management plants regarding the odour and mismanagement of waste, the Bruhat Bengaluru Mahanagara Palike (BBMP) sought help from a waste management expert to streamline operations at waste processing plants. The expert is also expected to suggest Standard Operating Procedures (SOP) that needs to be implemented to resolve issues.
According to reports, the expert, NK Kuttiappan, executive president of LVK Environment Consultants, Coimbatore inspected two plants – the Karnataka Compost Development Corporation (KCDC) plant and the plant at Chikkanagamangala and has submitted a report to the BBMP.
BBMP sources said that the report is being examined by the Technical Guidance Committee (TGC), reports claimed.
The civic body officials said that based on the interim report submitted by Kuttiappan, the waste that is received at the KCDC plant is a lot wetter than it is supposed to be. They need to find measures to drain the water from the waste before it is mixed with other leaf waste and sent to the compost pits to avoid odour, reports said.
The expert's report had also noted that the width of the windrows in the Chikkanamangala plant is not as per the prescribed standards. Windrows refer to the piling of wet waste in rows for composting. This needs to be fixed in order to ensure enough space for air circulation.
If the waste collected reaches the processing plants in 24 hours, there will be no odour, the BBMP officials said. According to BBMP Solid Waste Management (SWM) cell's direction to officials, they have to ensure that bulk waste does not reach the processing plants.
Reports said that the BBMP Commissioner (SWM) D Randeep stated that the TGC will examine the final report of the expert and strengthen the SOP based on waste characterisation. The civic body is also considering setting up laboratories in every plant to study waste at all plants. He also said that other than having SOP based on waste characteristics, they might set up plant-based SOPs by the end of the month as well.
Last Updated Jun 11, 2019, 3:41 PM IST