BBMP official fails to clear 494 files in nearly two years; faces suspension
A BBMP official, who failed to clear 494 files in nearly two years, was suspended on May 6. The files that pertained to khatas needed to be cleared within two days.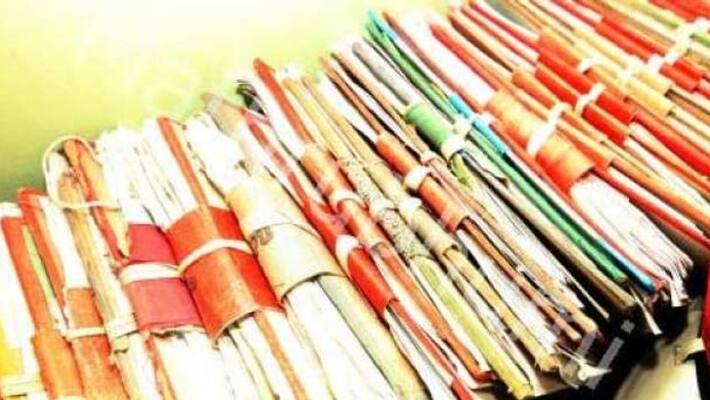 Bengaluru: A Bruhat Bengaluru Mahanagara Palike (BBMP) official, Ravi Kumar was suspended on Monday (May 6).
Ravi Kumar, assistant revenue officer in Arakere sub-division failed to clear 494 files in nearly two years. All files pertained to khatas (property ownership documents) and needed to be cleared within 30 days.
It is mandatory for all departments to attend to and process all applications filed by citizens within 30 days or receipt.
Kumar was assigned to handle all khata-related matters filed under the Sakala Mission in BBMP. During a review of the implementation of the Sakala Mission, a senior officer found out that 494 khata related files has been pending since 2018.
Further investigation revealed that, out of 494 files, 477 pertained to transfer, nine to registration, seven to bifurcation and one to amalgamation. Ravi Kumar allegedly did not attend to a single file.
However, a suspension order has not been issued due to the ongoing Lok Sabha election but D Randeep, special commissioner (administration) issued him a show cause notice and recommended suspension.
The civic agency has also ordered a departmental inquiry against Ravi Kumar.
Last Updated May 9, 2019, 1:50 PM IST