Bangalore: Annamalai, the cop known for his impeccable integrity, resigns
Bengaluru South DCP Annamalai K resigned from his post and public service today (Tuesday, May 28). He said that his time with khakhi was done and that he has lived every moment of his khakhi life. Here is what he wants to do now.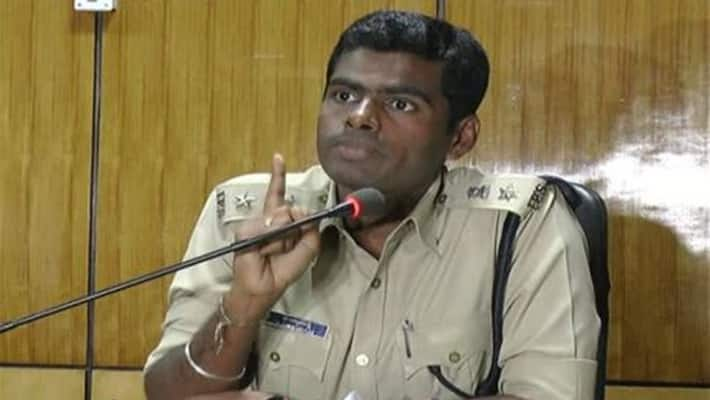 Bengaluru: Bengaluru South DCP, Annamalai K resigned from his post today, stating he is done with the Khakhi.
Known as a very sincere officer, Annamalai has also put the speculations of his joining politics to rest. He has written a letter to specify his future course of action as reports claimed that he was going to contest assembly elections from DMK in 2021.
Annamalai, in his letter, stated that it was not a sudden decision but a well-thought one giving it six-months' time.  
"Kailash Mansarovar trip in the last year made me think of my preferences and the death of 47-year-old IPS officer Madhukar Shetty in December 2018, made me look back at my life," he said.
The police officer was ready to resign six months ago, but had his own reasons not to do so.
"I was ready to resign six months ago but did not want to inconvenience the government during elections," he added.
Annamalai also wrote about his future plans and as against speculations of him joining politics, he said he wanted to go back to his family.
"I want to be a good father to my son and want to go back to farming," he stated.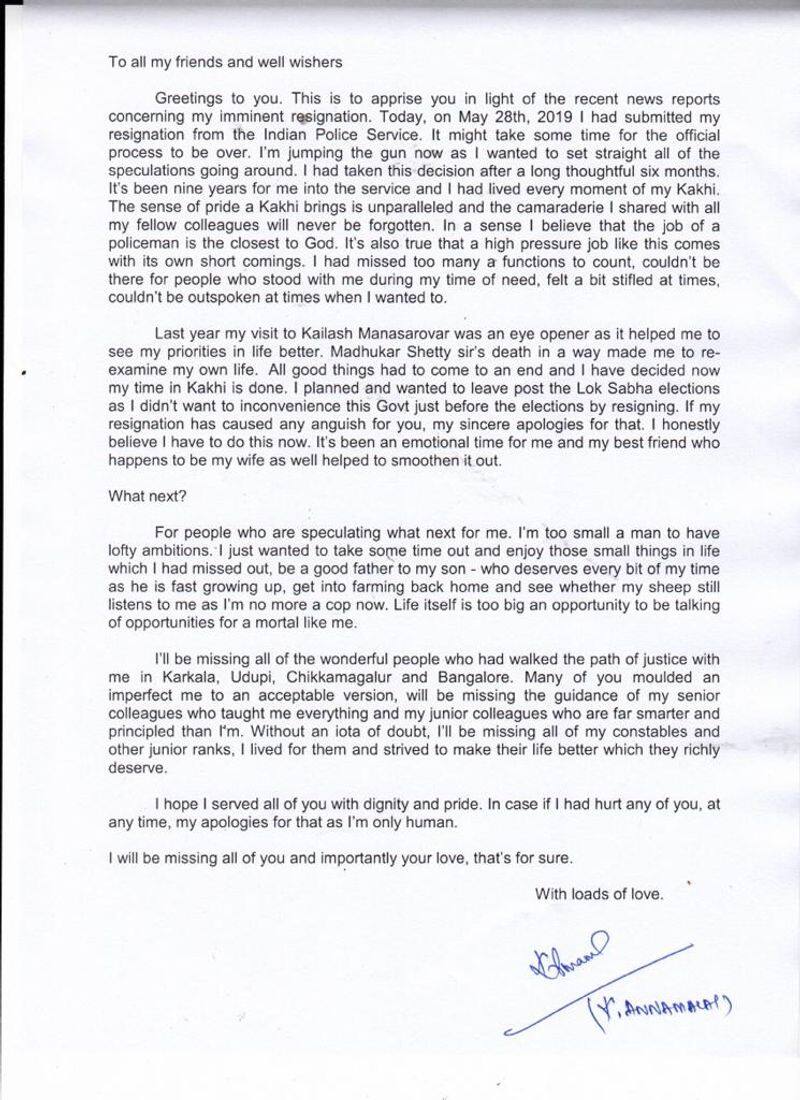 Annamalai is a 2011 batch IPS officer.
He served as ASP of Karkala sub-division in 2013. Later, he was promoted as SP of Udupi. In Udupi, the news of his transfer triggered a mass protest and people demanded the authorities to allow him to continue in the district. However, he was transferred to Chikkamagalur as SP. His latest posting was as the DCP of Bengaluru South.  
Annamalai was born at Karur district in Tamil Nadu. He holds a Mechanical Engineering degree and MBA from IIM-Lucknow. 
Last Updated May 28, 2019, 2:04 PM IST