Activist promises school admission for child, rapes mother on multiple occasions
The woman who was a homemaker was seeking admission for her child to class one in a local school under the Right to Education Act. The accused befriended the woman, gained her confidence and promised to get a seat for her child in July, reports said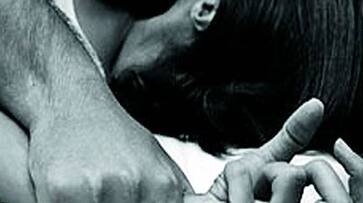 Bengaluru: A 45-year-old social activist has been arrested on charges of repeatedly raping a 28-year-old woman over five days. He raped her on the pretext of helping her six-year-old daughter gain admission into a school under the Right to Education (RTE) quota.
The accused, Anand Kumar, was brought before a local court on Wednesday which remanded him in judicial custody. He is the state president of Kannada Siri Sanghatane and resident of D Group Layout, Bydarahalli, Ramanagara Rural.
The police reportedly said that the woman who was a homemaker wanted admission for her child in class one in a local school under the RTE quota. The accused befriended the woman, gained her confidence and promised to get a seat for her child in July, reports stated.
Reports also state that Anand called the woman on June 11 asking her to visit his house.
In her complaint, the woman reportedly said that Anand Kumar asked her to perform household chores, including cooking and washing utensils. She said that she did what he asked her to do because he had promised a seat for her daughter. It was late by the time she finished. So, he asked her to stay the night.
The woman, who had been sleeping in the hall, stated that Anand forcefully took her to his room around midnight and raped her. He kept her in the room until June 15 and raped her multiple times every day. He also threatened to kill her and her daughter if she told anyone about the incident or if she registered a police complaint, reports stated.
She informed her family members about the incident and they filed a police complaint. According to reports, the police said that they have subjected the accused and the woman to a medical test.
Last Updated Jun 28, 2019, 6:12 PM IST