Karnataka Budget: Kumaraswamy's focus on obtaining minorities', SC/ST votes?
From focusing on minority education, building hostels to SC/ST and backward communities to digitisation of SSLC exam centres, CM HD Kumaraswamy has tried to be all-inclusive in his second Budget to appease minorities ahead of the Lok Sabha Election.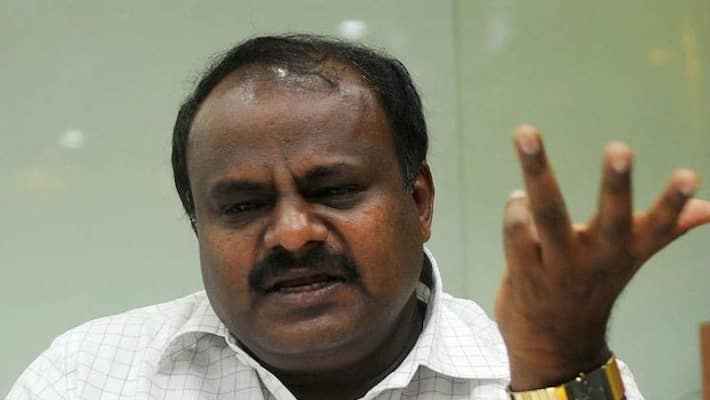 Bengaluru: So, what could one infer from the State Budget that was presented on February 8? HD Kumaraswamy's seemed to be focused on impressing minorities, backward community members, SC/CT sections who can make or break the fortune of the JD(S)-Congress coalition.
To keep the minority community happy, HD Kumaraswamy has announced the following:
-Allocation of Rs 4 crore to set up IIT/NEET coaching centres in four Morarji PU Residential colleges for backward classes at the divisional level.
-Rs 25 crore grant to establish Moulana Azad Trust to encourage modern education and scientific temperament among the Muslim community.
-Rs 20 crore grant to build 5 Morarji Desai Residential Schools for girls at Davanagere, Tumakuru, Gadag, Dharwad and Kalaburgi district
To keep the backward classes impressed, Kumarswamy announced the following
-Rs 40 crore for construction of buildings for 100 student hostels of Backward Classes Welfare Department, which currently function on rental property.  
-Rs 11 crore for construction of Nomadic Community Halls to enable them to organize their community programmes and to undertake a study of their tradition, culture and practices.  
-Rs 30,445 crore grant under Special Component Plan and Scheduled Tribal Sub Plan. 
-Rs 100 grant provided, building a 'Samyuktha Student Hostel' for Scheduled Caste/Scheduled Tribe/Backward Class/Minority and General Category students in each of the 30 districts.                                 
Lashing out at the neglect for the education sector in the Budget which received only 14% as against the national recommendations of 18%, Dr Prabhu Dev, former VC Bengaluru University said," The primary focus should have been education and health sector. Both these sectors have been ignored. While the education sector got 14%, the health sector got 3.5%," said Dr Prabhu Dev.
Could this be a need to appease the vote bank?
Nevertheless, it no doubt is a calculated move.
Last Updated Feb 8, 2019, 8:35 PM IST