Demonetisation: 5 ways Modi is using to desperately hide failures
The government is repeatedly emphasising how the country is willing to bear the inconvenience for a 'few days' but what is the ground reality?
The government is coming up with sting operations at several banks to expose corrupt officials who are helping black money hoarders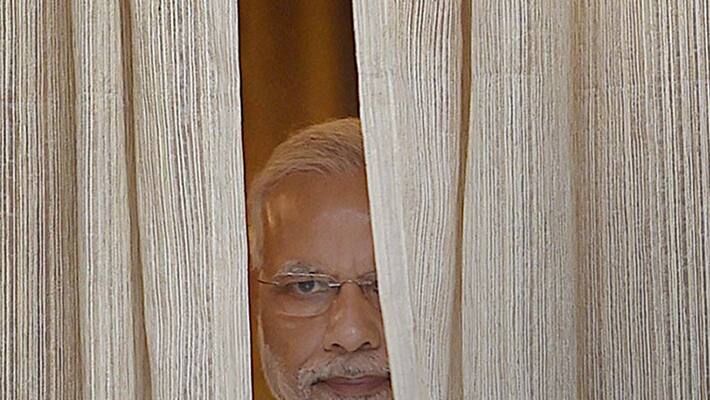 1. Focus shifting to going cashless: When the government realised that their campaign against black money was failing they decided to shift the focus on going cashless and introducing digital payments to create transparency in the currency circulation. Do they really think that all the corrupt deal in plastic money transactions or hard cash? Seriously?
Also read: 30 days after demonetisation, only 30% work done

2. Sting operations: It is funny that after the whole black money thing blowing up in their faces, the government is coming up with sting operations at several banks to expose corrupt officials who are helping black money hoarders. CDs of these sting operations have been prepared and submitted to the concerned authorities. Waking up after this whole expose of people being caught with new currency notes, the sting operation and stick to the banks is just a measure to save face. The government should have been aware that corruption exists at the source and not in the people lining up for money.
Also read: Demonetization: Forget hoarders, India's bankers are the real traitors
Also read: Demonetisation: No cash for India as new notes land in corrupt custody
3. Reducing withdrawal limits: First the government fixed the limit for exchange at ₹2,000, increased it to ₹4,500 on November 14 after concerns of cash shortage at banks, the currency exchange limit was brought down to ₹2,000. Withdrawals of up to ₹250,000 allowed from bank accounts in case of a wedding in the family. If one were to track the number of times the currency exchange limits has been raised and lowered it would make for one confusing graph. Apparently the reduction is to help the banks have more funds to disburse.
Also read: Is the government's restriction on cash withdrawals legal?
4. 0.75 per cent discount on fuel: Notice how they have caught on to the pulse points of the public. Month after month the price of fuel in the country is regulated and deregulated and the government is now offering a carrot of  lesser priced fuel and cashback. This is part of the Modi-led government's 'revolutionary move' to encourage digital payments. The government is offering a discount of 0.75 per cent to consumers if they make a digital payment when buying petrol or diesel. Calculate your petrol and diesel expenditure and see how much you profit.
5. POS machines in villages: Ah, the poor. At last someone concentrates on them. While Prime Minister Narendra Modi began his speech with imposing demonetisation for the poor and needy, he forgot you actually needed to do something concrete. The poor are not sleeping peacefully. Not even half the poor residing in our country have bank accounts, leave alone an ATM card and then on top of that asking to line up leaving their daily labour was like a kick in the guts. Now in order to make sure the poor gets covered, one month after leaving them to fend for themselves, the government has introduced POS machines in villages so that they can go digital. If this isn't a mockery what is? Not more than two banks exist in such villages, half of them don't know how to operate a bank account and you want them to transact cashlessly.
Also read: Demonetisation: What Modi said vs Ground Reality
Last Updated Mar 31, 2018, 7:07 PM IST