Over 50 dead in fire in Covid isolation ward in Iraqi hospital
The 70-bed Covid isolation ward at the al-Hussein Hospital opened just three months ago.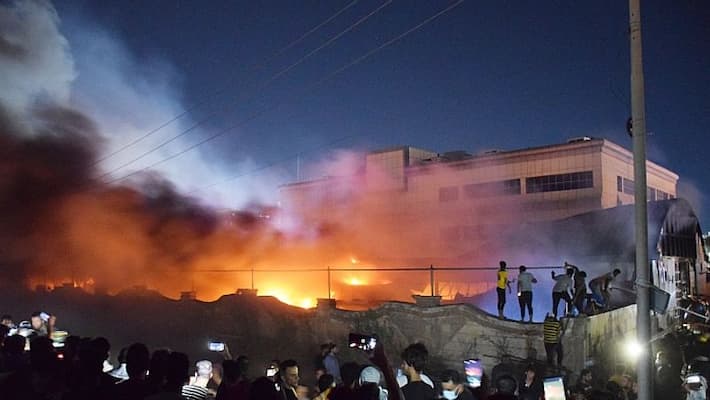 Over 50 people, mostly patients, have perished in a fire that broke in the Covid-19 isolation ward of Iraq's al-Hussein Hospital in the southern city of Nasiriyah.
Officials said 22 people were injured, some of whom are said to be in critical condition.
The tragedy happened late at night on Monday. Although the health ministry is yet to give any update on the cause of the incident, reports said the tragedy was caused by a short circuit following which an oxygen tanker blew up at the hospital premises.
The 70-bed isolation ward was opened just three months ago.
Ammar al-Zamili, spokesman for the Dhi Qar health department, there at least 63 patients in the ward.
Major General Khalid Bohan, head of Iraq's civil defence, was quoted stated as saying that the ward was constructed using flammable material.
This is the second such fire incident in the country in three months. In April, 82 people were killed and 110 injured in Baghdad's Covid-19 hospital.
PM Mustafa al-Kadhemi called an emergency meeting with ministers and security heads and ordered a probe into the incident.
Last Updated Jul 13, 2021, 9:16 AM IST