Rita Jairath : " A woman who believes in conquering Dreams"
Rita Jairath is not a woman next door, but a change maker who cuts through the basic boundaries that limit people from chasing their dreams and passion.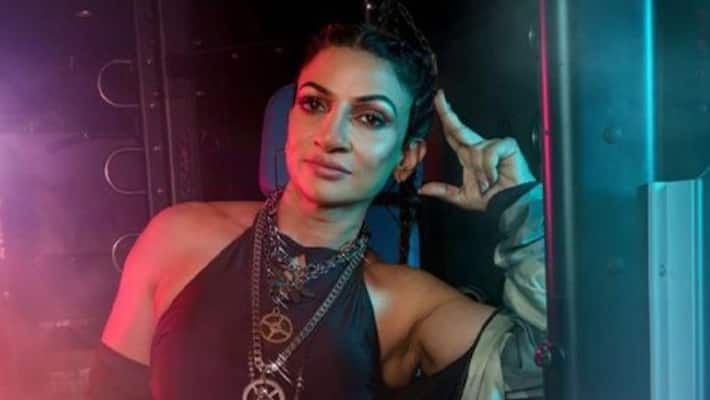 Dr. Rita Jairath,this name spells out-hard work, dedication, enthusiasm and an unbeatable passion.Rita Jairath is not a woman next door, but a change maker who cuts through the basic boundaries that limit people from chasing their dreams and passion.
Dr. Rita Jairath has deeply carved her name in the Fitness industry and not just this, she has also created a special place for herself by breaking- age,gender and circumstantial barriers that limit people from taking steps towards a better life.Her hard work and the never giving up attitude has blessed her with numerous awards and recognition.She truly and deeply believes in bringing the life of dreams into reality and because of this zeal, she has aced every space of life that she has taken in her hands, be it an amazing parent to an autistic child, a writer, a trainer ,an athlete and a bodybuilder,she has mastered it all. She believes in living a life which is cherishable and free from all the shackles that restrict us from following our goals.
Dr. Rita Jairath is an achiever with a purpose, a purpose to inspire people and uplift their spirits and make them realise that all the circumstances are changeable, if we align our focus and intentions together correctly.
Dr. Rita Jairath has been a true inspiration.She is the only woman to have won a silver medal in arnold classic as well as Amateur Olympia. She has competed at various events across the globe with great deal of success and has even graced the cover of several magazines and newspapers in India.This is not all, she is the holder of the prestigious Pro-Card from International Federation of Bodybuilding and was even awarded with Honorary Doctorate by the United Nations Diplomatic Mission in Women and Child Empowerment.She has also been listed first in the Forbes Magazine in 2020 and has led the discussion panel in the World Women's Leadership Congress in the same year. Despite being a Fitness enthusiast to the core, Dr Rita has given equal importance to all other interests in life, be it Bharatnatyam or writing. She is a writer in Krunch Today and a trained Bharatnatyam dancer.She is simply unstoppable.
Being a deeply rooted Fitness enthusiast, Dr. Rita Jairath currently is on a mission to empower every citizen of the nation by making them understand the importance of Health and Fitness.She truly aligns by the thought "Fitness ki doze ,aadha ghanta roz".She wishes to see a healthy and growing, "Fit India". She inculcates true values of Fitness and its importance in the day to day functioning of human life. Dr. Jairath wishes to imbibe the true essence of fitness in everyone's life and is encouraging people to devote at least half an hour everyday solely for their Health . Despite having a schedule which cannot be substituted, Dr Rita assures that there is enough time for her workout and Training and this, she never misses.
Now if She can, you can too!
Dr Rita Jairath, warmly welcomes and encourages all of you to join hands and complete the path towards achieving the goal of a FIT INDIA by giving "AADHA ghanta roz to Fitness ki dose." With all energy, motivation and enthusiasm, she greatly supports this initiative taken by the Government of India towards making a Better India, a Fitter India. Let us all support our Government in taking this initiative forward and achieve greater heights.
Disclaimer: This is a featured content
Last Updated Sep 6, 2021, 9:07 PM IST