National Epilepsy Day 2023: Day, history and significance
National Epilepsy Day in India, observed annually on November 17, aims to raise awareness about epilepsy, dispel myths, and support those in need. Established by the Epilepsy Foundation of India, the day highlights the impact of epilepsy and educates the public about its symptoms and management. Renowned personalities, including Sir Isaac Newton and Charles Dickens, have battled epilepsy. The day plays a crucial role in fostering understanding, inclusivity, and informed support for individuals and families affected by epilepsy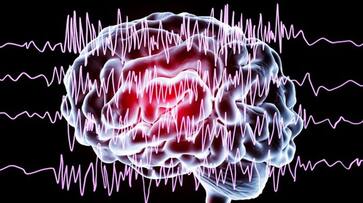 National Epilepsy Day is annually celebrated on November 17 in India to increase awareness about epilepsy, dispel misconceptions surrounding the disorder, and highlight its impact on individuals, families, and society. Established by the Epilepsy Foundation of India and pioneered by Dr. Nirmal Surya, the day aims to support individuals unable to afford treatment and educate the public about epilepsy symptoms and management.
Epilepsy, a neurological condition, triggers seizures due to abnormal brain activity or temporary changes in electrical functioning. The brain continuously produces orderly electrical impulses, but in epilepsy, imbalances occur, leading to sudden bursts of synchronized electrical energy that may briefly affect consciousness, movements, or sensations.
Various types of epilepsy exist, each with distinct symptoms. Some individuals may lose awareness during a seizure, while others may experience momentary blank stares or convulsive movements. Renowned personalities like Sir Isaac Newton, Charles Dickens, Elton John, Neil Young, Martin Kemp, and Richard Burton have battled epilepsy.
According to the American Association of Neurological Surgeons, nearly 50 million people worldwide, with 10-20% in India (5-10 million), grapple with epilepsy. Approximately 70% can successfully manage seizures through medication and certain surgical interventions.
Seizures are categorized into focal and generalized types. Focal seizures involve abnormal brain activity in one part, potentially causing emotions, sensations, or involuntary movements. Generalized seizures engage the entire brain and include absence seizures, atonic seizures (drop seizures), clonic seizures, myoclonic seizures, and tonic-clonic seizures, each manifesting distinct symptoms.
ALSO READ: National Journalism Day 2023: Day, history and significance
The significance of National Epilepsy Day lies in raising awareness, dispelling myths, and aiding those in need. It serves as a platform to educate the public about the various types of seizures, their impact, and the available management options. By fostering understanding and support, the day contributes to building a more inclusive and informed society regarding epilepsy.
ALSO READ: Empowering your Health: Comprehensive guide to managing diabetes through lifestyle, diet, exercise
Last Updated Nov 17, 2023, 7:45 AM IST