Miss Great Britain finds beauty in revenge after boyfriend dumped her
Can beauty be revenge? Yes, Jen Atkin, Miss Britain, has proved it. This woman from England's Lincolnshire won the Miss Britain title to avenge what her boyfriend did to her.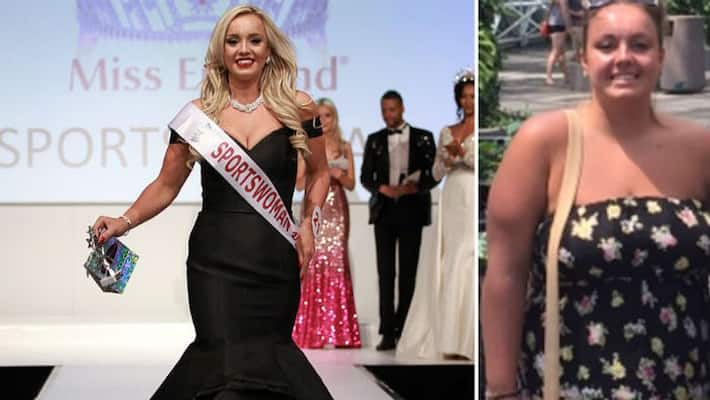 Lincolnshire's Jen Atkin won the Miss Great Britain 2020 title in her third attempt. She participated for the same title through to the semi-finals in 2017 and through to the finals in 2018.
What took Jen to the Miss Britain title?
According to reports, the 26-year-old office administrator and beauty contestant winner transformed from weighing 247 pounds two years ago to weighing 131 pounds, all thanks to her boyfriend, who broke up with her for her weight. Jen thanked her boyfriend for dumping her, which she feels is the best thing in life.  
She added that many used to mock her because she was fat, but when her boyfriend said it on her face and broke up, she lost it. She stopped getting out of her house and started staying alone.
But, within days, Jen realised that she should reduce her weight and walk in front of her boyfriend with pride.
It took two years for Jen to reduce weight.  Her aim was just to reduce weight and be fit. She never thought of becoming the winner of the beauty contest. But as time passed, her desire to partake in the contest grew.
She also added that if her boyfriend didn't abuse her of being fat, she wouldn't have achieved what she has now.
Last Updated Feb 28, 2020, 7:14 PM IST