Mahalaya 2023: When and Where to listen Birendra Krishna Bhadra's Chandipath? Here are some details
Mahalaya Mahisasuramardini: Let us look at the history and significance of this holy day. Mahalaya will be held on October 14 this year. It will be carried on All India Radio from 4 a.m. to 5:30 a.m.

Mahalaya is a prominent and auspicious day in Hindu culture, especially in the Indian states of Assam, Odisha, Tripura, and West Bengal. It signals the conclusion of the Pitru Paksha, a 16-day period during which Hindus revere their ancestors, and the start of the Devi Paksha, which heralds the Durga Puja holiday. Durga Puja will begin on October 15 and conclude on October 24 with Vijaya Dashami.
When exactly is Mahalaya 2023?
On October 14, 2023, Mahalaya will be celebrated. To honour this auspicious occasion, you might start your day by immersing yourself in the mesmerising chants of 'Mahishasuramardini'.
When and where should Mahisasuramardini be listen?
This year, 'Mahisasuramardini' will be broadcast on All India Radio (AIR) on October 14 from 4 a.m. to 5:30 a.m. Birendra Krishna Bhadra delivers a compelling account of the story of Goddess Durga's victory over the monster Mahishasura.
'MahishasuraMardini' is an enthralling work incorporating Bengali devotional melodies, classical music, and an acoustic melodrama. This programme is also broadcast in Hindi, making it available to many Indian audiences. For anyone who are interested, the recital is accessible on YouTube for both listening and seeing.
What is Mahalaya?
The name "Mahalaya" comes from Sanskrit, where "Maha" means "great" and "Alaya" means "abode." According to Hindu legend, Goddess Durga begins her trip from her heavenly residence on Mount Kailash to Earth on this day.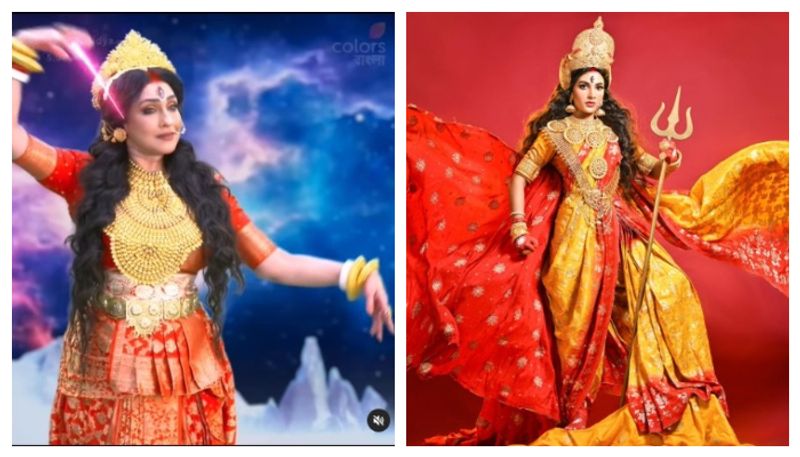 History of Mahalaya
Mahalaya is linked to the legendary story of Goddess Durga's birth. According to Hindu mythology, Goddess Durga was created when Lord Brahma, Lord Vishnu, and Lord Shiva merged their forces. She was endowed with heavenly strength and characteristics in order to combat Mahishasura, the buffalo demon king who wreaked devastation in both the celestial and mortal realms.
Mahalaya: Importance
On this day, people pay their homage to their ancestors by doing rituals such as Tarpan or Shraddha in order to offer them serenity. Farewell ceremonies for ancestors are performed in the morning, while Goddess Durga is supposed to arrive on Earth in the evening, symbolising her presence and blessings for the impending holiday season.
Mahalaya: Celebrations
Mahalaya is now honoured with a variety of ceremonies, prayers, and cultural events. People get up early in the morning to hear the beautiful narration of the "Mahalaya Amavasya Tarpanam" and devotional songs carried on radio or television. It is a time when families gather to commemorate and honour their ancestors, hoping for their blessings for a good life.
Last Updated Oct 13, 2023, 4:39 PM IST