Holi skincare-guide: Stay safe and free from skin problems
Dr Leelavathy B from Bangalore Medical College spoke to Asianet Newsable on steps to take care of your skin during Holi and avoid skin irritation.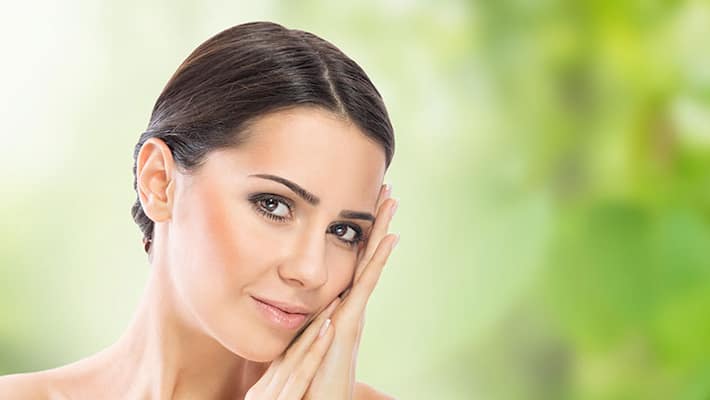 Bengaluru: If you cannot get enough of the OTT Holi celebrations complete with bright gulals, pichkaaris, water balloons and more, you may want to make sure you adhere to certain guidelines. This is because all that revelry comes with a price. The harmful toxins in non-organic gulal may just harm your skin and hair.
Dr Leelavathy B, head of Department of Dermatology, Bangalore Medical College, tells you how you can keep your skin safe this Holi. Read on to know the frequently asked questions before heading out to play Holi. This also includes the perfect way to remove colour from your skin.
What precautions must one take on the day?
Most of the colours used now are artificial, toxic and contain industrial dyes and chemical solvents with lead oxide, mercury sulphate that can cause acute irritation and allergic reactions especially on sensitive skin. Dr Leelavathy B says, "Wear preferably cotton and fully covered clothing. Also avoid playing in the scorching heat. Definitely, use a water-resistant sunscreen with a minimum SPF of 30. It is also important to hydrate yourself with enough water, juices to avoid dehydration when you are out in the sun."
What is the most important post-Holi routine?
If you don't know what type of colours have been applied on you, it is important to remove it from your skin immediately. "You should try to wash off the colours as soon as possible. Better to gently try to wipe it off with a soft cotton dry cloth and then rinse with a gentle soap. One can use face cleanser with cold or just lukewarm water. For hair, you can use a mild shampoo followed by application of a moisturiser or coconut or olive oil to the skin as well as hair too," says Dr Leelavathy.
Soothing agents like calamine lotion with or without aloe vera can also be used as glycerine is useful. If irritation and itching persists, you should see a dermatologist as soon as you can.
What are your suggestions for a safe Holi experience?
1) Opt for preferably cotton clothing that can cover most of your skin.
2) Try to use natural colours like turmeric powder or paste made of bright coloured flowers like hibiscus, paste made out of henna leaves, hibiscus leaves or juice of beetroot or carrot etc. These are relatively safe compared to the dangerous artificial toxic colours and dyes.
3) Also, it is better to apply some moisturisers or coconut or olive oil on the skin and even on hair before going out to play with colours. Protect your eyes so that colours don't enter it.
4) Don't rub your skin vigorously to remove the colours as that can cause a reaction. You can use some warm oil instead.
5) Don't bleach, wax, thread or do chemical peels before Holi as it could increase the sensitivity of your skin to the colours and the sun.
Last Updated Mar 10, 2020, 12:00 AM IST