Here are few maternity wear options for expecting mothers in 2020
Style icons from Sameera Reddy to Sofie Turner have all aced the maternity look with clothing range of blouses, dresses, etc. Here are a few options for all preggers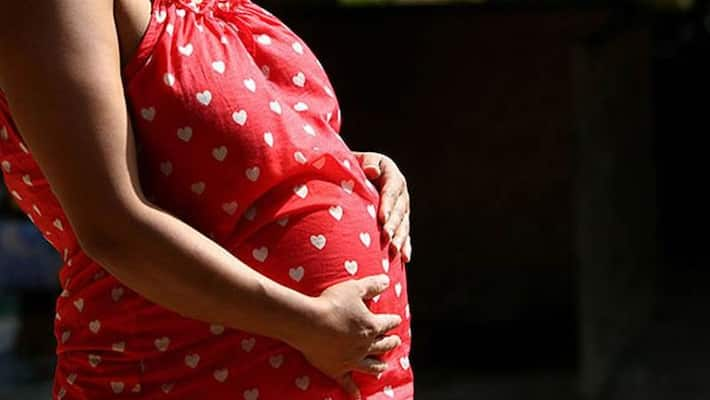 Finding the right clothing during pregnancy is a task, be it in the 2nd or 3rd trimester. Choosing what to wear is a task as the most important element is comfort.
Here, we've gathered some of the top maternity clothing brands for all the expecting mothers out there. Style icons from Sameera Reddy to Sofie Turner have all aced the maternity looks with clothing range of blouses, dress, etc.
Keep scrolling to keep an eye on these brands!
The Mom Store- https://themomstore.in/
Momstore was founded in 2018 with the vision to provide the best product for the Mom and her Baby. Bangalore-based, Mom Store nurtures the dream of giving a baby and the mother a comfortable and trendy product which comes with a reasonable price tag. A mother is the most important care giver in the first few years of a child's life, yet there are limited products available around the needs and various stages of motherhood and Moms stores is the answer to all the hitch.
First Cry- https://www.firstcry.com/maternity-clothing-and-care
All mom's favourite destination to shop is First Cry. With more than 2,00,000 products to choose from, pregnant mothers are definitely spoilt by choices. Their maternity wear options range from sleepwear, maternity tops and skirts and ethnic wear too.
Mom to be- https://www.momtobe.in/
MomToBe is India's bestselling and most fashionable Maternity and Nursing wear fashion label. At MomToBe they are family of experts. This brand has tied up with most of India's e-commerce giants to be accessible to all customers across the country.
Momzjoy- https://momzjoy.com/
Momzjoy is India's best maternity & nursing fashion brand with a mission to empower pregnant and breastfeeding mothers and make them feel beautiful, confident & happy. Momzjoy creates innovative fashionable, functional, yet comfortable maternity & nursing wear so that expecting & new mothers feel confident about themselves. Their products are innovatively designed to have long term usability and fit and flatter before, during, and after pregnancy. Our products have easy nursing accesses to promote effortless breastfeeding. Momzjoy takes pride in being a complete "Make in India" brand.
Nuthatch- https://nuthatchmaternity.com/
Nuthatch is an Indian maternity and nursing label. Nuthatch was conceived for mothers and mothers to be, with the idea and ethos of designing clothes that combine the latest fashion trends with comfort and practicality. They aim to not only make you look good but to feel good, because let's face it; Why should you sacrifice comfort during the magical years of giving birth and nurturing your child? The brand has endeavoured to design clothes that are comfortable to wear during your pregnancy, practical for breastfeeding and trendy enough to wear even after.
Last Updated Jul 17, 2020, 2:58 PM IST