Diwali 2021: Top 7 gadgets to gift this festive season under Rs 2000
There are a lot of interesting gadgets that you can buy under Rs 2000 price range. Here are some gifts that may bring a big smile to your family and friends this Diwali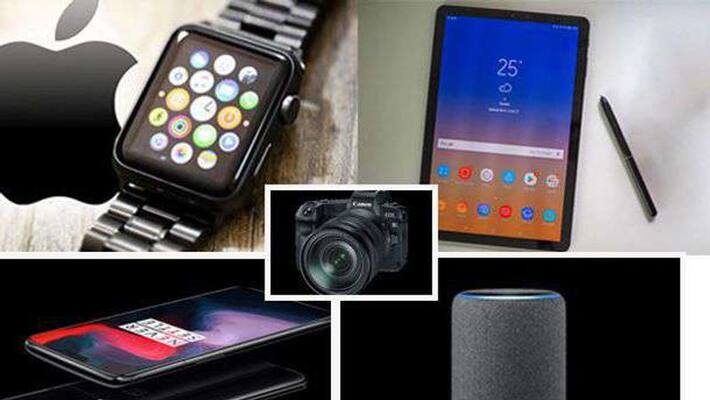 Diwali is almost here, and if you are still wondering what to gift your loved ones, especially those who are into gadgets, here we have some amazing ideas. This list of Diwali gifting ideas includes gadgets that are very useful and affordable and can buy under the Rs 2,000 price segment. 
Speaker: It is a perfect gift for people who love listing to music. On Amazon, Flipkart, Myntra etc, many discounts on speakers are less than Rs 2000. Realme's Cobble speaker, which is one sale, is for Rs 1,399. JBL's Go PLus portable Bluetooth speakers are available for Rs 1,599 and more. Check out the shopping sites.
Backpack: You can look for stylish backpacks in your budget from Xiaomi's Mi business for Rs 799 to IPX4 waterproof coating, extra padded shoulder straps for around Rs 1500.
Wireless keyboard and mouse: Many of us are still working from work from home, so Logitech's wireless keyboard and mouse can be the best gifting option; check out Amazon now.
LED lamp: Online, you can get many LED lamps that make your study room bright and colourful. This is also one of the best Diwali gifting options within the range of Rs 1500 and 2000. Xiaomi's Mi Rechargeable LED Lamp are good for reading at night.
Power bank: You can buy power banks price range from 1000 to 2000 from Xiaomi, Redmi, Ambrane, Realme, and others. Check out some great offers going on some shopping websites.
Gifting cards: You don't know what to gift your loved ones? Then, just simply buy gifting cards from Amazon or Flipkart. Both the e-commerce platforms let you buy gift cards as per your budget. 
Earphones: A set of wired earphones can be the best gifting gadget for then you can buy boAt's BassHeads 220 earphones, which is available on Flipkart for Rs 499. The earphones are available in various colours, including red, white, green, black and more.
 Also read Diwali rangoli designs 2021: Check out 7 easy patterns to decorate your house and welcome Goddess Lakshmi
Also Read: Dhanteras 2021: Here are 5 things one should keep in mind while buying gold
Also Read | Dhanteras 2021: 6 things you must bring home for Dhanteras and Diwali
Also Read | Dhanteras 2021: Do not bring home these 10 things on November 2
Last Updated Nov 2, 2021, 4:08 PM IST