DissDash: Taking South Asian Culture to the masses through their content
Sonia Nagpal has co-founded DissDash, an online web portal aimed at producing insightful content and promoting South Asian culture.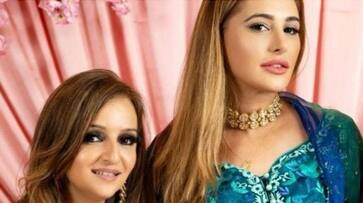 Good quality content is the cornerstone of any business. It is the content that determines your credibility and makes you trustworthy in the market. Creating new, trendy and insightful content is necessary for the growth of any business as it is the only thing that resonates with people and leads them to build or adapt a certain perception towards a culture. Believing in this idea, Sonia Nagpal, co-founded DissDash, an online web portal aimed at producing insightful content and promoting South Asian culture. 
This talented woman has constantly worked on her prowess as a freelance broadcaster for AVS TV while working as a concert manager with well-known and recognised singers such as Sukhbir, Rahat Fateh Ali Khan, Sonu Nigam, Stereo Nation, and many others. Crediting her knack of creativity, she also established her public relations firm. The team created an online content site based in New York to provide an equal platform for all South Asians. She has conducted interviews with Bollywood celebrities like Katrina Kaif, Priyanka Chopra, Salman Khan, Huma Qureshi, Dev Patel and many others. Her company has had clients like Sony Music India, Linked In, and Toyota, and has even done charity events with prominent personalities.
Due to years of experience, she used DissDash to give South Asians a voice and have an impact on people all across the world. DissDash has carved itself a niche in the market by providing cutting-edge journalistic content and gi ving South Asians a voice. Their dedicated and skilled staff is dedicated to providing material with a current and vocal perspective, with the goal of culturally connecting individuals.
Emphasizing on the importance of South-Asian culture, Sonia Nagpal said, "Ensuring that every piece of content our team delivers adds some value to the lives of viewers, we have come a long way to initiate a talk regarding the same. We have been giving editorial material presenting thought-provoking ideas, newness, and inspirational stories to make a difference in the way content is perceived." 
Many other women who strive to achieve career milestones are inspired by women's professional success stories, which provide hope, optimism, and encouragement. Many ambitious female entrepreneurs have been inspired by Sonia Nagpal's success with DissDash, as well as her professional talents and expertise in media, entertainment, and public relations. Sonia has made a name for herself by exposing the untold stories of the hidden world in the most imaginative and accessible way possible.
 
Disclaimer: This is a featured content
 
Last Updated Aug 28, 2021, 1:46 PM IST