Dictionary.com chose 'Woman' as the word of the year for 2022; Here's why
Dictionary.com declared 'woman' as the Word of the Year for 2022 as womanhood was the most frequently searched word throughout this year. "Our selection of woman as our 2022 Word of the Year reflects how the intersection of gender, identity, and language dominates the current cultural conversation and shapes much of our work as a dictionary," Dictionary.com wrote in its report.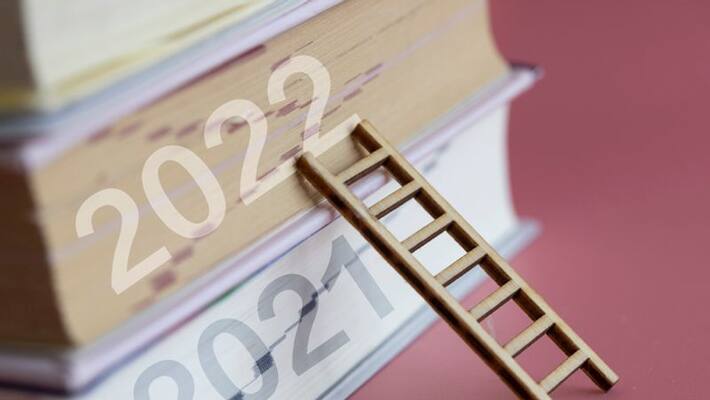 A new year is about to begin and the year 2022 is about to end. There are several such events and tales from the year 2022 that will go down in history. There are plenty such similar phrases that will become particularly well-known by the end of 2022. The year 2022 has been, especially known for the word 'woman'. Dictionary.com has seen the word 'woman' as the 'story of 2022' and has chosen it as the most interesting 'word' of the year.
According to the BBC report, Online Lexicon claimed that the choice of the term "woman" for 2022 demonstrates how language, gender, and identity currently dominate cultural discourse. This term has reportedly been searched for the most since the American hearing in March.
Also Read | What is Seasonal Depression? Know what are the symptoms, treatment and more
In fact, more people searched for it to confirm the appointment of the first black woman to the US Supreme Court. This has been observed. Apart from this, the word was also used frequently during other newsworthy events of 2022.
The US Supreme Court's decision to end national abortion rights, Queen Elizabeth's passing, tennis legend Serena Williams' decision to retire from the sport, the equal pay agreement reached by the US women's soccer team, opposition to gender equality in Iran, and other significant events all played a role in the decision to select this website.
The Senate's confirmation hearings for Justice Ketanji Brown Jackson to the Supreme Court saw a boom in interest in the search. During this, a Republican senator questioned him about what the word "woman" meant. Jackson said, "I am not a scientist," to the judge.
Also Read | Biryani most ordered dish in 2022, Samosa tops snack' list & Gulab Jamun as popular dessert: Report
A record 1,400% rise in searches for the phrase was sparked by the dialogue, which is remarkable given how frequently the word is used, according to Dictionary.com. According to the website, a woman is "an adult female person." In the culture conflicts between conservatives and transgender activists, the phrase has emerged as a flashpoint.
Last Updated Dec 18, 2022, 4:50 PM IST