Delos Chang: Average people work for money, smart people make money work for them
Delos now spends most of his time studying the psychology of markets and investing in early-stage technologies.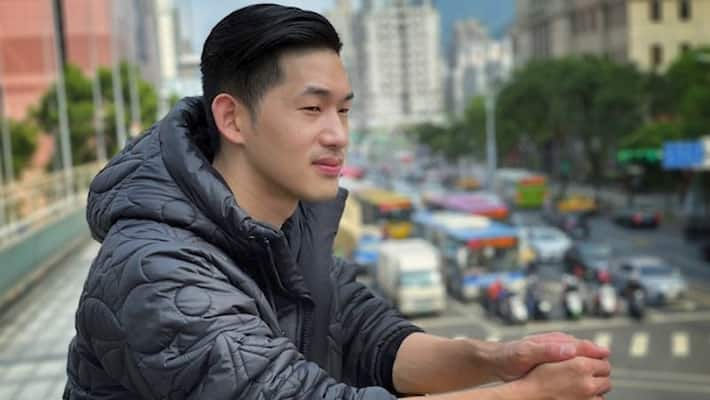 Meet Delos Chang – self-made millionaire investor, entrepreneur and magician. Delos now spends most of his time studying the psychology of markets and investing in early-stage technologies. 
"The psychology of markets has always fascinated me from a young age. If sleight-of-hand magic is the study of applied human psychology on a micro level, then investing in the market, to me, is the study of applied human psychology on a macro level. It has always fascinated me how the ticker price on any stock is actually an aggregation of the underlying hopes, wants, dreams and fears of its constituents."
Born in Cupertino, California, Delos studied economics and computer science at Dartmouth College. In his sophomore year, he earned a $15,000 grand prize in the Dartmouth Business Competition and set out on a mission to fulfil various startup visions. 
"I matriculated into Dartmouth intent on studying psychology but I found it was far too academic and theoretical for my liking. When I took my first economic class, I fell in love with it immediately. Then when I got into founding startups and businesses, I failed three or four times before building one that worked. Failure is such a part of growth."
For any successful entrepreneur, the next challenge is usually in some part learning how to invest his or her capital. Delos notes, "At a certain point, everybody becomes an investor. Even if it's just investing your funds when you retire, you are always forced to make a decision on how to allocate capital. So to me, learning how to invest wisely has always been a key goal."
"What's fascinating is to not only watch the psychology of the markets play out in the field but to watch it play out in yourself. If you are familiar with mindfulness exercises, you are also familiar with watching your emotions come and go. Those same emotions play out strongly when you are in the market. In fact, these emotions motivate us to make the key decisions we make but they can also bias the way we think."
For Delos, learning how to identify his biases and accepting outcomes without emotions was a key to his success. In doing so, he applies his learnings from the art of magic and social psychology to investing. 
"In a very rough way, the prospect theory curve talks about the happiness we gain when we make money and the pain we feel when we lose money. For most people, we tend to feel, in absolute magnitude, more pain when we lose than happiness when we win. Not only does that speak so much to the human nature of hedonic adaptation, it also speaks to why people tend to panic sell the bottom (avoid pain). Ironically, if we accept and recognise that the utility of wealth is logarithmic, I actually think that adjusts your prospect theory curve to be more equal in magnitude and thus allows you to make better decisions as an investor."
With wealth-creation being the focus of attention in our world, making the most out your money through wise investments is an art that anyone can cultivate. But in doing so, one must never lose focus of the importance of freedom and work-life balance.
While not investing, Delos takes time off to perform close-up magic. He believes that life is only complete when one has the time to do what they love. "Magic has taught me so much about the way attention moves, not just in the markets but in my personal life," he says. For him, money isn't the only thing that one should invest. "Don't focus so hard on catching one thing or you might miss what's really important."
Disclaimer: This is a featured content
Last Updated May 28, 2021, 12:06 PM IST