Can animals make you feel happy, boost mental health amid lockdown? Six pet owners share their experiences
Lockdown is a challenging time for all of us. With social and work-life taking a back seat, living at home can be highly saddening and depressing for many. Does having animals around help boost mental wellness and health? Read what six pet owners have to say.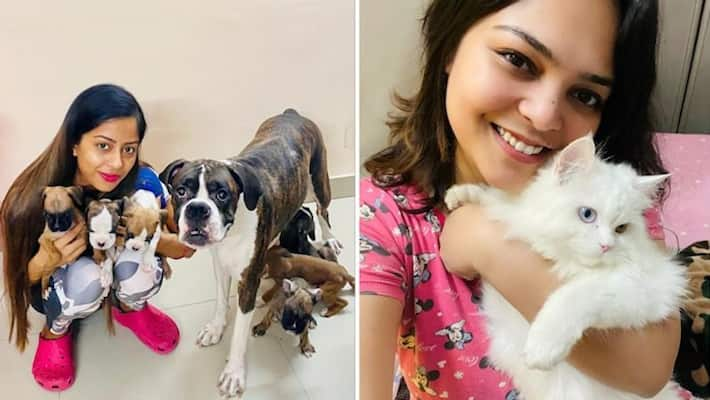 Nothing matches the comfort of a four-legged ball of fur snuggling or cuddling with you after a long day at work. Pets make you forget your worry, and they can change your mood from crappy to super happy. Pets are like a warm cup of coffee, like a loving hug that instantly lightens the mood and makes one feel calmer. As we all are locked inside our homes with the current lockdown situation, it has taken a toll on our mental and physical wellbeing. Studies show that people who have pets are comparatively happy during such times. Let's hear it from six pet owners.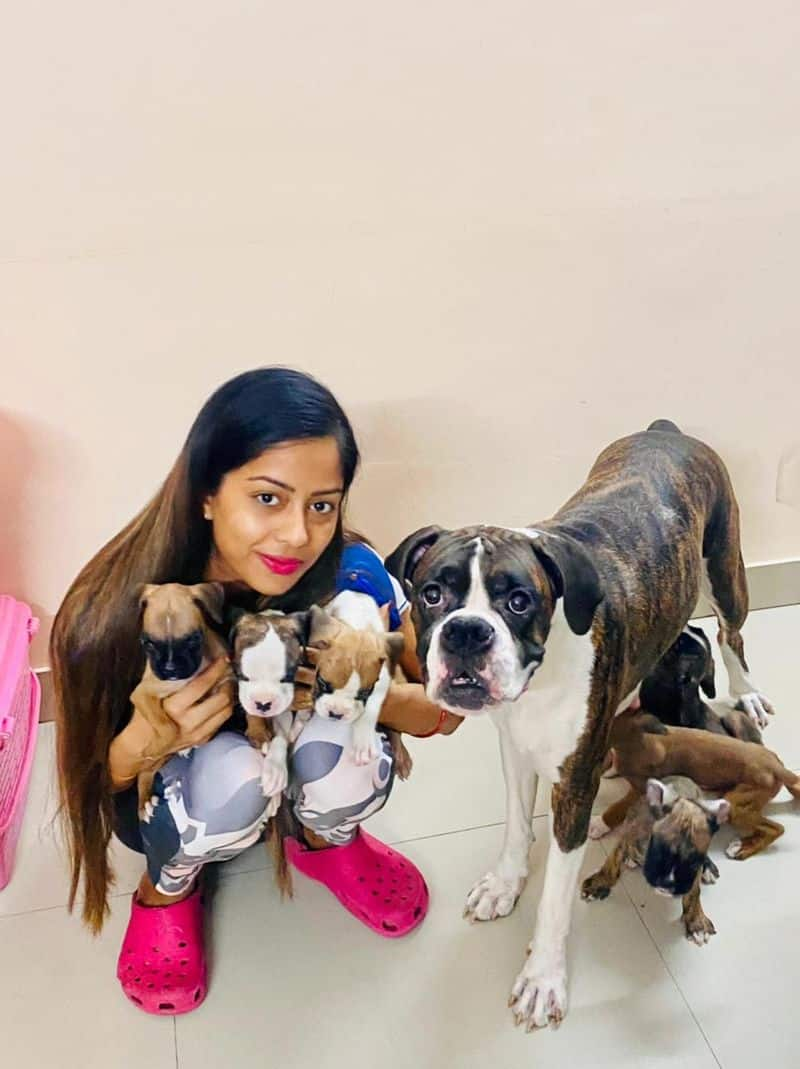 Ankita Roshan, who works for a multinational IT support company, has adorable fur babies named Bebo and Bhairavi. Roshan believes that covid approached us with lots of mental, physical and emotional trauma and a new lifestyle of home quarantine. It was an annoying feeling of being prisoned at home, but this is what the time was demanding, but her pets came to her rescue, "I have two daughters named Bebo (beagle-3yrs) and Bhairavi (boxer-2yrs). In between all this, we got a chance to relive our life's with our two cuties at home. Their cute faces and their naughtiness made us forget all the stress. We got an opportunity to learn how to live everyday stress-free and enjoy the moment. We need to have more of such unconditional love around us from animals. They taught us how to trust again and how to build a relationship. The bond between dog and man can cure lots of emptiness."
Priya Chetty-Rajagopal, Trustee, the CJ Memorial Trust, plays an active role in saving the animals and taking care of their welfare. So, a street dog or animals do not fall prey to any cruelty, "CJMT reached out to the Karnataka Animal Welfare Board (KAWB) to ensure the supply of fodder and feed. Whether medical, clinics, shelters, or ambulances, veterinary services were under essential services and kept open. Also, feeders were allowed to feed the animals within a broad structure, and no illegal transportation or cruelty to animals."
"The guy in squads has been extremely useful in managing this at a hyper-local level. The community is coming together to take care of the animals, whether feeding, medical or rescue, Thereby saving time and resources. Squads also help to highlight any issues for the human community and share them as required," she added.
Studies show that playing with pets releases beneficial neurohormones in the body, responsible for the sense of happiness, joy, empathy, and love, which relaxes the heart rate, BP, and respiratory rates. 
Mahiti Sudhakar, a Youtuber and a travel enthusiast, feel that pets know the tactics and tricks to change your mood instantly. "I am happy to be able to spend more time with my pet Akira (dog). I play with her in the morning, and it's funny how we tend to watch animal movies together. Whenever I sit sadly, she gets to know me instantly and tries to play and divert my thoughts. When you are preoccupied with something as cute as dogs, thoughts of stress do not seem to occur, and even if it does, it's just barely for a few minutes."
"Akira has always given me care and happiness during every situation. She always wants to play, which instantly boosts my energy and mood," she added.
Talking about his experience and how staying around his pets helped Vicky Mukhia, he said, "Dogs, especially, live in the moment. They teach us the value of appreciating what we have at hand rather than lament what we have lost. They teach us to find joy and happiness in simple things. They are happy even if you give them a 100$ toy or an empty plastic bottle to play with. They always radiate cheerfulness, playfulness and joy, and that is highly contagious."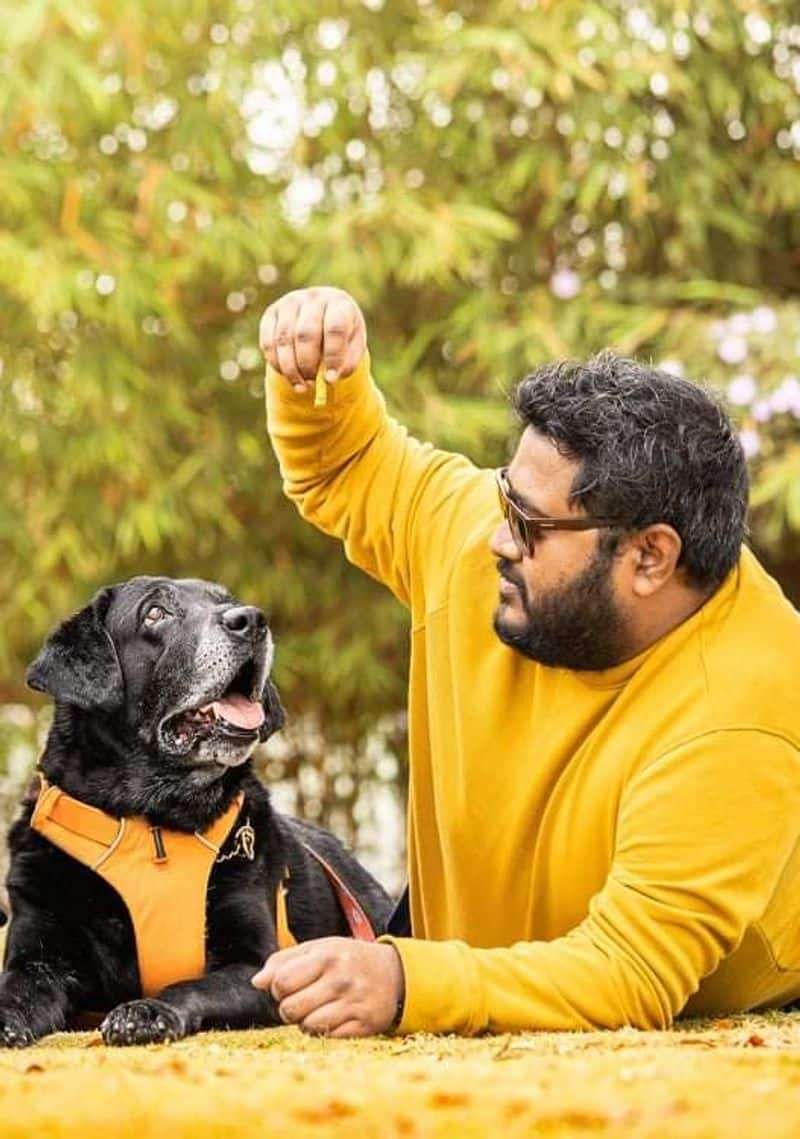 Mukhia feels, "During the lockdown, especially when the chips are low, the pet's contagious positive energy helps cope with the situation. Pre covid too, when I used to come home after a gruelling 12-14 hrs of office, just playing or interacting with my dog for 2 mins would make me instantly relaxed. One must try the same to experience beauty."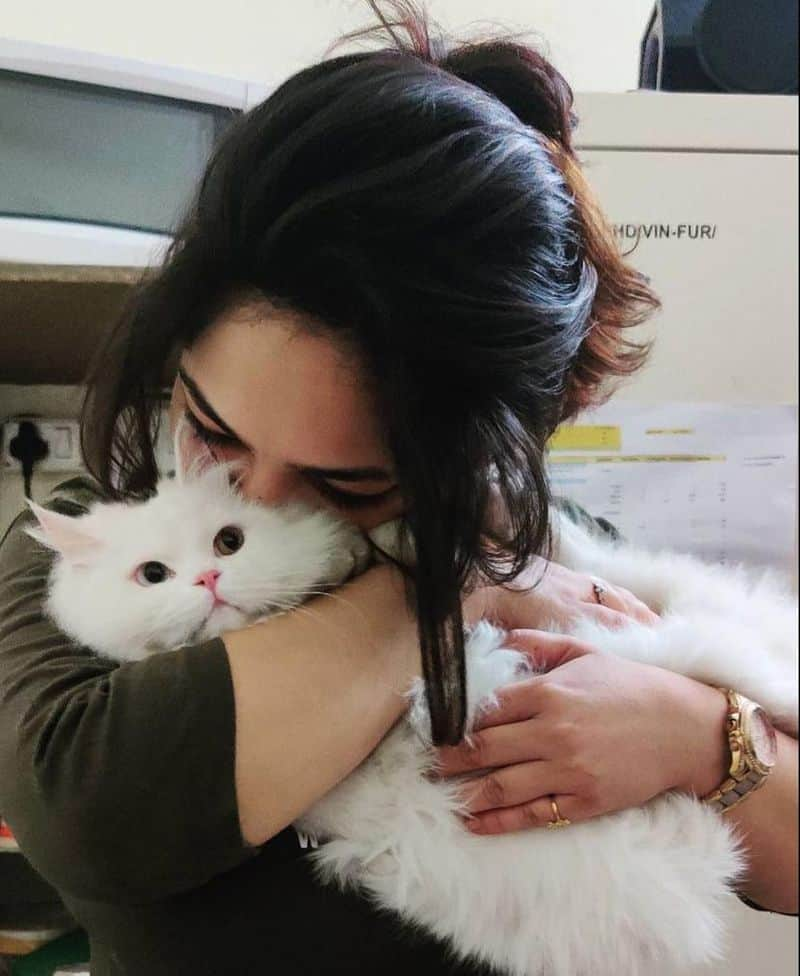 For Dr Ketaki Mohite, having a softball of a white little furry baby has been nothing less than a blessing. She cannot get over a day without spending time with her Cat, Snow, "So a pet has been a real blessing in these times. They keep you engaged by their little actions. Playing with them, grooming them, petting them or rather just spending time with them elevates my mood a lot. I find myself in a constant state of happiness because of my Cat. Also, during the lockdown, it was my constant companion."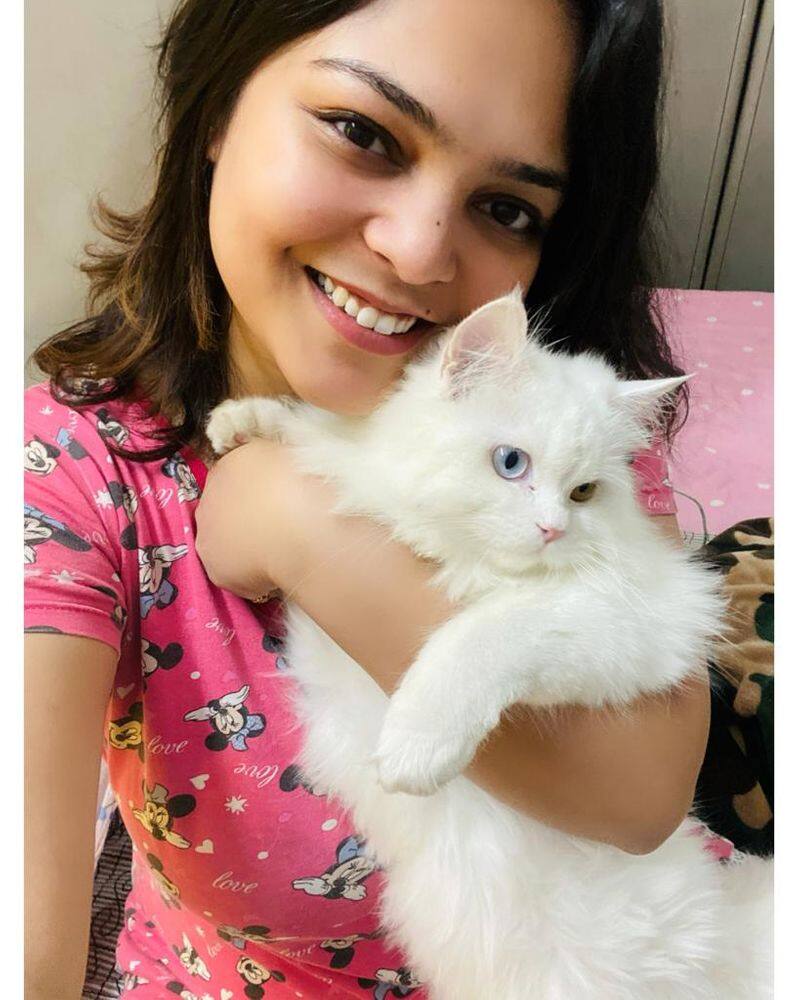 For Varun Nishant, a student, his pet dog Milly is his source of comfort and happiness. He feels delighted, optimistic and excited whenever he spends time with Milly, "I am blessed to have Milly in my life. I have spent my entire lockdown period with Milly because I couldn't take her home as she was just two months old then."
"The whole nine-month lockdown period passed, looking at her growing up. Many people complain that their sleep cycle has been disturbed, and they feel anxious, but for me, it was the opposite because Milly used to wake me up by 5:30 by licking my face or by biting my ears, and my entire day would go with her. I spend my day giving her food on time and taking her out for a walk. Throughout the pandemic, I never felt lonely just because of Milly," he added.
Last Updated May 18, 2021, 7:03 PM IST