Amidst the Lockdown 'Mission Dreams Beauty Pageants' to take place virtually says director Priya Priyambada
Priya Priyambada announced Mission Dreams Miss, Mr & Mrs India 2020 Beauty pageant to take place virtually except The Grand Finale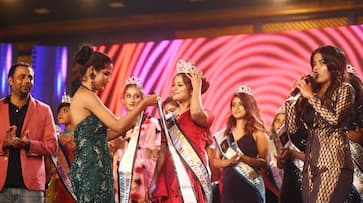 The whole world is moving to a virtual space. From films getting direct digital releases to musicians hosting virtual concerts, the pandemic has led everyone to connect with each other via the internet. So it makes sense to even host a beauty pageant virtually. While most of the beauty pageants have got canceled this year owing to the coronavirus pandemic, organisers of Mission Dreams Miss, Mr & Mrs India 2020 Beauty pageant have decided to take the competition online while the Grand Finale will be held offline. 

Mission Dreams Miss, Mr & Mrs India 2020 Organization will hold its ceremony virtually while the coronation ceremony will be held offline' Said Director Priya Priyambada in an Interview with the Asianet News. The organization introduced the entry process online to reach more candidates and the event is likely to take place later this year.

The pageant will be broadcasted live. Online entries for 'Mission Dreams Miss, Mr & Mrs India 2020' have already begun; aspirants can submit their application through Mission Dreams's Official website.

In an official statement, the director of Mission Dreams Miss, Mr & Mrs India Organization Priya Priyambada said, "Last year the Mission Dreams Organization put the entry process online to make it as easy as possible for would-be contestants, as there were no forms to download and no regional auditions to which hopefuls had to travel. We did this in order to reach as many young women as possible and give candidates from any region of the country the opportunity to take part. This was hugely successful and we received a record number of entries last year and expect to better this again in 2020."

The new tagline of the pageant was unveiled last week stating 'Mission Dreams with No Boundaries'.' Priyambada stated that despite the lockdown that the country is observing currently, they are looking forward to the event and trying to make it an entertaining event for everyone. This year the organization is looking out for dynamic contestants who will not be trained like a typical pageant contestant, instead, they will be trained to become Humanity's rights champions and savvy career personalities.
Last Updated May 27, 2020, 10:04 PM IST