Akshit Puri: Man transforming lives of people through his fitness-related videos
Through his insightful blogs, Akshit Puri has successfully created a niche in the fitness domain.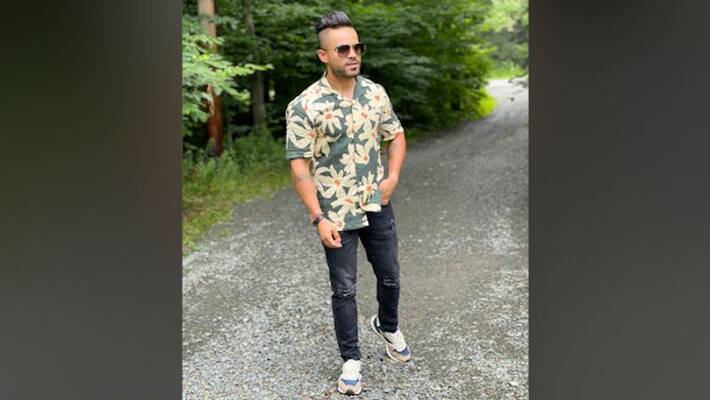 A healthy mind lives in a healthy body and so it is important to keep oneself fit. With Covid hitting the world, people have started to realize the importance of being healthy and fit. The fitness and wellness industry is constantly growing and evolving. However, it had a major setback with the government announcing the move to close down gyms and wellness studios during the lockdown. The move had a major impact on people's health as they were not allowed to move out of their homes.
There was a growing need to find new innovative ways of reaching out to the people. With the advancement of technologies and surge in digital space, fitness freaks, gym trainers, and personal wellness coaches have found an all-new way to reach out to people. They shifted towards digital platforms in order to cater their services to thousands of people. Akshit Puri, a well-known player in the fitness industry was one of the first names in the domain to adapt to this new way. Through his insightful blogs, he has successfully created a niche in the fitness domain. He is credited to have helped thousands of people in achieving a good physique. 
Looking good in all sorts of cloth is something a lot of people want to achieve and hence it is important to have a good physique. Unlike the general public perception, being a fitness freak is not only about hitting the gym and sweating rigorously in order to achieve the desired body but it is also about knowing what to eat, how much to sleep, and how much to work out. Akshit who hails from the capital city of India was always passionate about fitness. During his teens, he used to admire well-known bodybuilders for their physique, and following his passion, he decided that he wanted to do something in this industry only. 
Akshit, having a strong family business background shifted to New York four years back along with his family. He assisted his father in the business and through his strong entrepreneur skills, he expanded his father's business. After a successful tenure as a businessman, he decided to follow his dream of becoming a fitness coach. Starting from scratch, Akshit worked towards achieving a good physique and in 2019, he decided to take his hobby to a next level and make it a brand; a brand that resonates with all the fitness freaks. 
The fitness enthusiast started to post insightful and fitness-related videos on his official Instagram handle and within a short span of time, Akshit achieved a huge success. He currently has nearly about a lakh followers on his Instagram account- akshitpuri.fit. He regularly uploads videos providing various fitness tips for his followers. Not only he produces content on various workouts but he also provides tips on diets and how to overall remain fit.
His determination and dedication can be gauzed through the fact that all his videos are shot from the best angle and edited by himself in order to provide his followers with the best tips. 
Akshit, talking about his success, says "It gives me immense pleasure when people identify me for my work. I think I am doing noble work if I am inspiring people to stay fit as it is my belief that a healthy mind resides in a healthy body. I have always been passionate about fitness and wanted to make a name for myself in this industry. I realized that people wanted to have a good body and remain fit but unfortunately, a lot of them couldn't afford expensive fitness coaches and training sessions and so I decided that I will upload videos that can help people with bodybuilding and fitness tips."
Being an astute entrepreneur and an online fitness coach, one can, without an iota of doubt, say that Akshit Puri is a complete package of both talent and innovation. He has been the role model for thousands of people who want to make it big in the fitness and wellness domain. A hardcore fitness freak, Akshit Puri has been successful in transforming the lives of lakhs of people through his top-notch fitness-related videos. 
Disclaimer: This is a featured content
Last Updated Sep 8, 2021, 7:18 PM IST