Aakash Chandani: The prominent tattoo artists giving custom tattoos a whole new paradigm
Aakash Chandani, the celebrated tattoo artist from central India is one such name.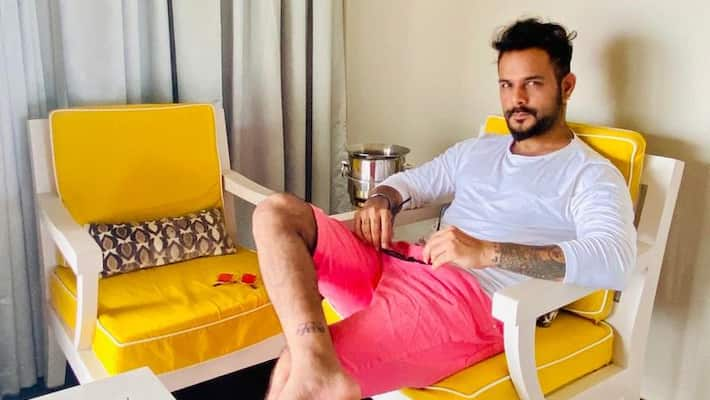 In the last decade, the tattoo industry has come a long way. Simple repetitive designs made in some shoddy tattoo parlors no more make the cut. Today being a tattoo artist is a viable and respectable career option. It is accepted as an art of repute. 
Tattoo artists are exploring and getting expertise in different styles like dots, watercolor , realism, and many more. The designs opted for getting inked has become more about the form of self-expression and depiction of one's personality. There are superbly talented tattoo artists who are working hard to explore and bring something new to the table. Aakash Chandani, the celebrated tattoo artist from central India is one such name.
Aakash started to practice this art in 2010 and started his own parlor with the name Skin Machine Tattoo in the year 2012. Aakash is an expert in multiple styles be it watercolor, tribal, geometric, or realism tattoos, but presently he is experimenting a lot with custom style. 
He says "People have now become more particular with the kind of tattoo they want, even we encourage them to go for unique designs that match with their persona and advise not to opt for designs that they might want to change or regret later." For example instead of partner/spouse name something significant regarding their love like some symbol or some date, for new parent we suggest footprints of their new born etc. Creating a custom design is something that is very exciting for the artist too; sometimes entire design has to be drawn directly on the skin of the client instead of paper or iPad. "This is one of the most creative and interesting thing," says Aakash.
The entire process of developing a unique design may take from 3 to 7 days which includes discussion and consultation with the client, understanding their requirement, and accordingly reaching on final concept and design. About his approach, Aakash says " In every new design I give importance to composition and structure as it lays the foundation and then build on by adding details effects and structure to make it look appealing." Aakash's every design is unique in its own way as most of the time they are hand-drawn for each client based on their inputs.
His enduring experience in the art of inking definitely gives him an upper hand skill-wise. The long list of prominent and satisfied clients speaks about the diversity of his work, and his work speaks for all the years of training and efforts he has put in. Aakash Chandani now has 2 of the most popular tattoo parlors in posh localities of capital city of Madhya Pradesh, Bhopal.
 
Last Updated Aug 8, 2020, 4:18 PM IST