7 ways to deal with ADHD
Dealing with ADHD (Attention-Deficit/Hyperactivity Disorder) can be challenging, but there are various strategies and techniques that can help manage its symptoms and improve daily functioning. It's essential to work closely with a healthcare professional to develop a personalized treatment plan. Here are seven ways to deal with ADHD: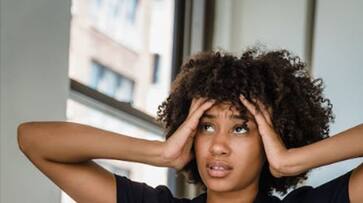 Medication Management:

Consult with a psychiatrist or a healthcare provider to discuss medication options. Stimulant and non-stimulant medications can help control symptoms.
Follow the prescribed medication regimen carefully, and communicate any side effects or concerns to your healthcare provider.

Behavioral Therapy:

Behavioral therapy, such as Cognitive-Behavioral Therapy (CBT), can help individuals with ADHD develop coping strategies and improve executive functioning skills.
A therapist can work with you to set specific goals and implement techniques to address impulsivity, organization, and time management.

Lifestyle Adjustments:

Create a structured daily routine with specific schedules for meals, sleep, work, and leisure activities.
Use tools like calendars, planners, and smartphone apps to set reminders and stay organized.
Break tasks into smaller, manageable steps to reduce overwhelm.

Diet and Nutrition:

Maintain a balanced diet with regular, healthy meals and snacks.
Consider reducing or eliminating foods with artificial colors and preservatives, as some individuals with ADHD may be sensitive to these additives.
Omega-3 fatty acids, found in fish and supplements, may provide some benefit.

Exercise:

Regular physical activity can help reduce hyperactivity and improve focus and mood.
Encourage outdoor play or sports activities to release excess energy.
Yoga and mindfulness exercises can help improve self-awareness and attention.

Support and Education:

Seek support from ADHD support groups or organizations to connect with others facing similar challenges.
Educate yourself and your loved ones about ADHD to better understand its impact and develop empathy.

Environmental Modifications:

Create a clutter-free and organized workspace or living environment to reduce distractions.
Limit exposure to digital screens and electronic devices, especially before bedtime.
Use noise-canceling headphones or white noise machines if noise is a significant distraction.
Remember that ADHD management strategies may vary from person to person, and it's essential to tailor your approach to your unique needs and preferences. Consulting with a healthcare professional, such as a psychiatrist, psychologist, or therapist, is crucial for developing a comprehensive plan that addresses your specific challenges and goals. Additionally, consistent support from family and friends can play a significant role in managing ADHD effectively.
Last Updated Sep 14, 2023, 7:30 AM IST