5 spooky places that have made it to ears of Bengaluru folklore
Though Bengaluru is a metropolitan city, with its hustle and bustle and flaring horns, but tucked away in few quiet corners are places a lot of Bengalureans avoid visiting at night. Here is a list of five such places that are said to be haunted.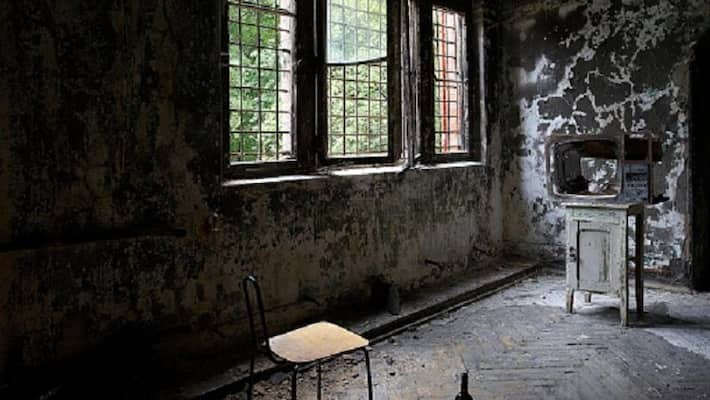 Bengaluru is known for its busy streets and flaring horns. The city's scape has seen a massive overhaul. While there are still a few places that faces the threat of losing the old Bangalore charm the tales of the city can never be forgotten. The city still retains few places people avoid visiting at night. Here is a list of five such places that are said to be haunted.
1) Kalpalli Cemetery, Sarvagnanagar
Also known as St John's Cemetery, Kalpalli cemetery situated near Old Madras Road is the cremation and burial ground for people of East Bangalore. People passing by this cemetery at night have reported sightings of a creepy apparition lurking near the graves.  Some people also have claimed to have felt an evil force with a feeling of uneasiness as they pass through the area. The long and desolate stretch of road that runs in front of it makes it all the more scary.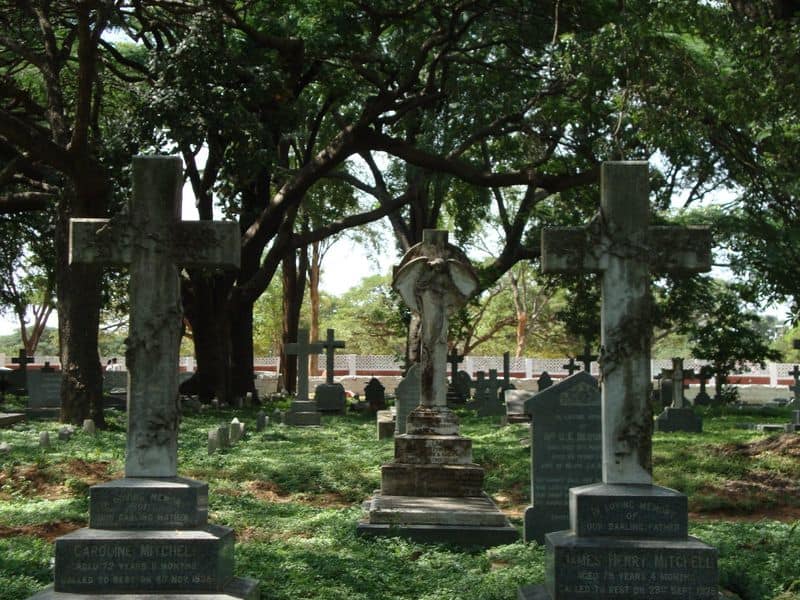 2) Terra Vera, St Marks Road
The house was built in 1943 by an Anglo-Indian lawyer EJ Vaz. The house was gifted to his spinster daughters, Vera and Dolce Vaz. In 2002, 75-year-old Dolce was killed by man who broke into the house at midnight in front of Vera. Dolce was buried inside the premises of the house and Vera was taken by the police to live in a safer place. The house was demolished in February 2014, following alleged spotting of a headless creature among other eerie sightings. The house still retains its furniture and a vintage car, but nobody dares to even touch it. There are also rumours that people can hear someone playing piano at night.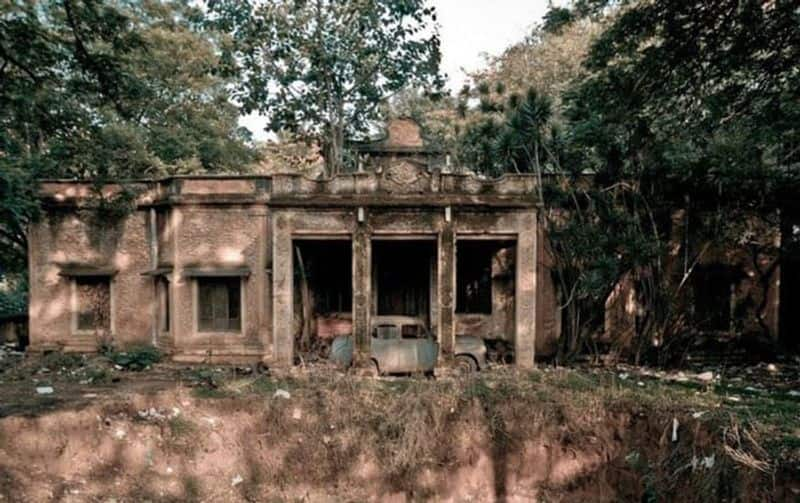 3) Kempegowda International Airport, Devanahalli
The ever busy Kempegowda International Airport is said to house the soul of a woman who is spotted by many wearing a white saree. She is heard asking for help, but when they turn, she disappears. The woman is seen with her arms stretched out on the runway.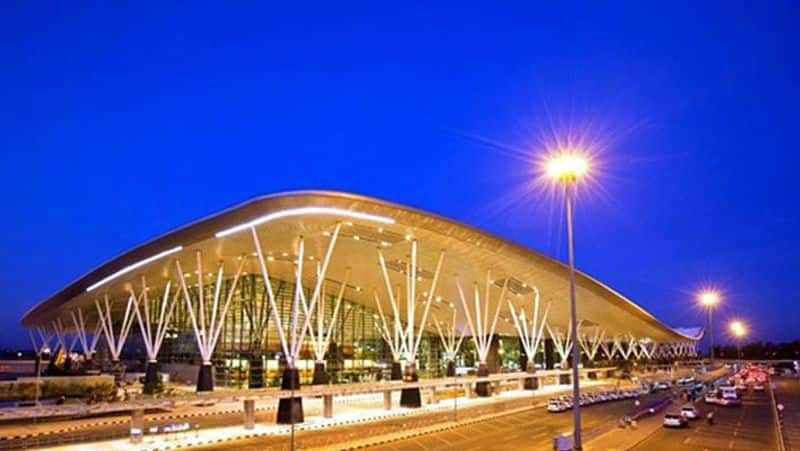 4) Victoria Hospital
Just like Kempegowda Airport, Victoria Hospital is also a busy place through day and night. The century-old building situated near Krishna Raja Market is also said to possess a haunted spot. Some people are said to have witnessed strange incidents inside the hospital morgue. The feature, however, is the tree in the hospital premises. There are claims that people eating food under it have found that their food mysteriously goes missing.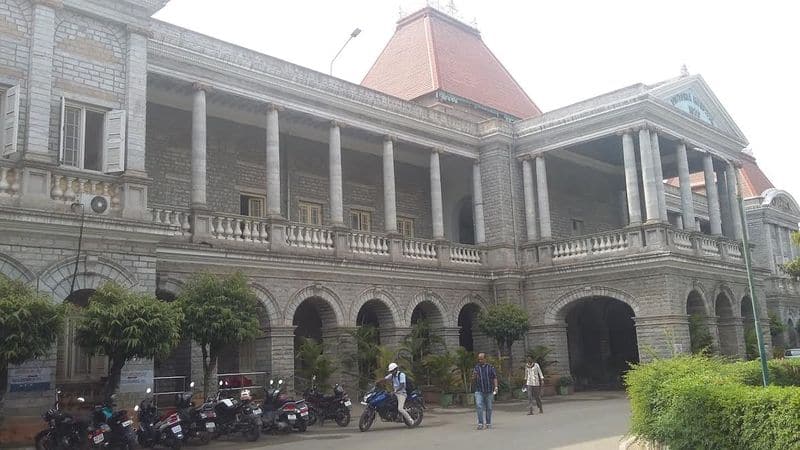 5) Haunted highway - NH 48
Previously known as NH-4 is one of the longest highways in Karnataka that connects Delhi and Chennai. On the stretch that passes through Bengaluru, people driving on NH 4 at night have witnessed a young lady standing by the road asking for a lift. She apparently disappears after a few moments, only to reappear with shrieks of scary laughter.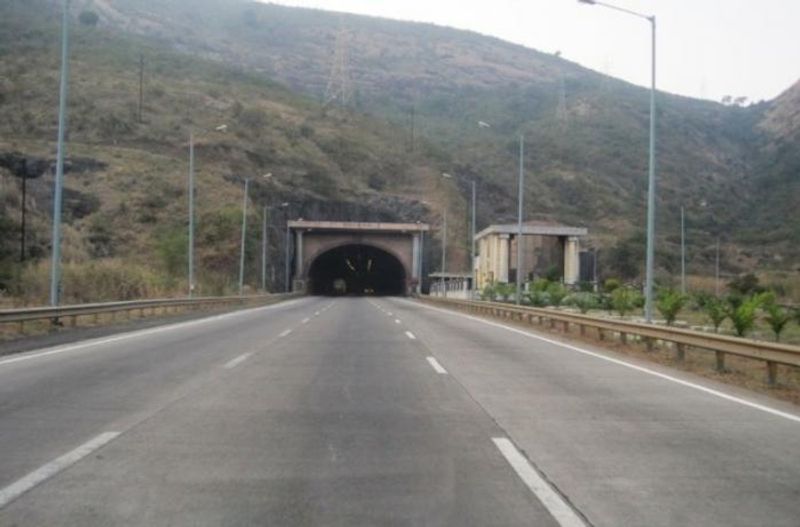 Last Updated Dec 27, 2018, 8:09 PM IST