This man's suicide letter will tell you how Cafe Coffee Day killed him
Pramod, 35, was working at a Cafe Coffee Day store in Bengaluru for 11 years
Pramod wrote a suicide letter, blaming Cafe Coffee Day for his death
He was cheated without promotion for 11 years, his suicide letter claims
He has also claimed that there was too much stress on the staff of Coffee Day
Here is the complete suicide letter written by Pramod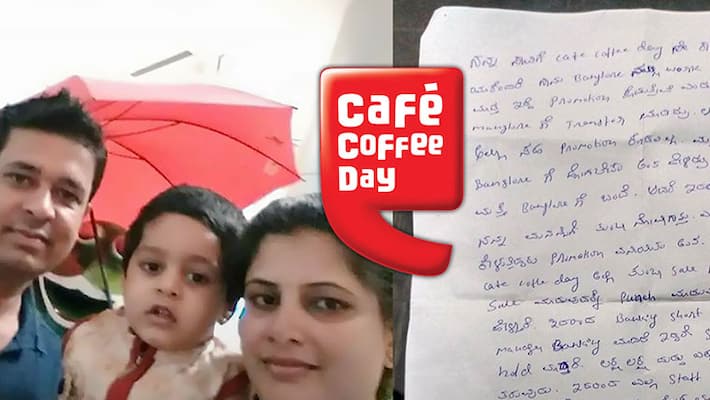 Pramod from Chikkamagaluru has allegedly committed suicide after writing a death note stating that Cafe Coffee Day is responsible for his death.
Pramod, 35, was working at a Cafe Coffee Day store for 11 years and has left behind a wife and a child. In his suicide note, he has stated that false promise of the coffee day officers for years together and undue stress and pressure at the workplace has led him to take this extreme step.
Pramod was working at the Cafe Coffee Day situated at Pheonix Mall in Mahadevapura from 11 years. He was staying with his family at a small house in Narayanapura in Bengaluru.
Here is the complete suicide letter written by Pramod:
Cafe Coffee Day is responsible for my death. I was working in Bangalore. But they said they would give me a promotion and sent me to Mangalore. I did go there, but they did not promote me. Instead, they asked me to return to Bangalore. I returned to Bangalore as they said. This hurt me a lot. Everyone here was asking me about the promotion, and it did not feel good. Also, there is too much of sales pressure in the Coffee Day. If we do not meet their target, they withheld our salaries. How can we arrange for lakhs of rupees? All are working for the sake of making their ends meet, for the daily bread. But with these conditions how do we even work?

Chinnu and Muddu, please forgive me. I request Siddarth Sir to help my son for his studies and my wife for a living. Please ask them not to have "sales day".

Dear father, mother, brother, sister-in-law, father-in-law and brother-in-law, please take good care of Muddu (daughter) and Arpita (wife). Give them so much love that they should not miss me at all.

Please donate my organs after my death.

Chinnu & Muddu I miss you both forever.

Your's lovingly

PRAMOD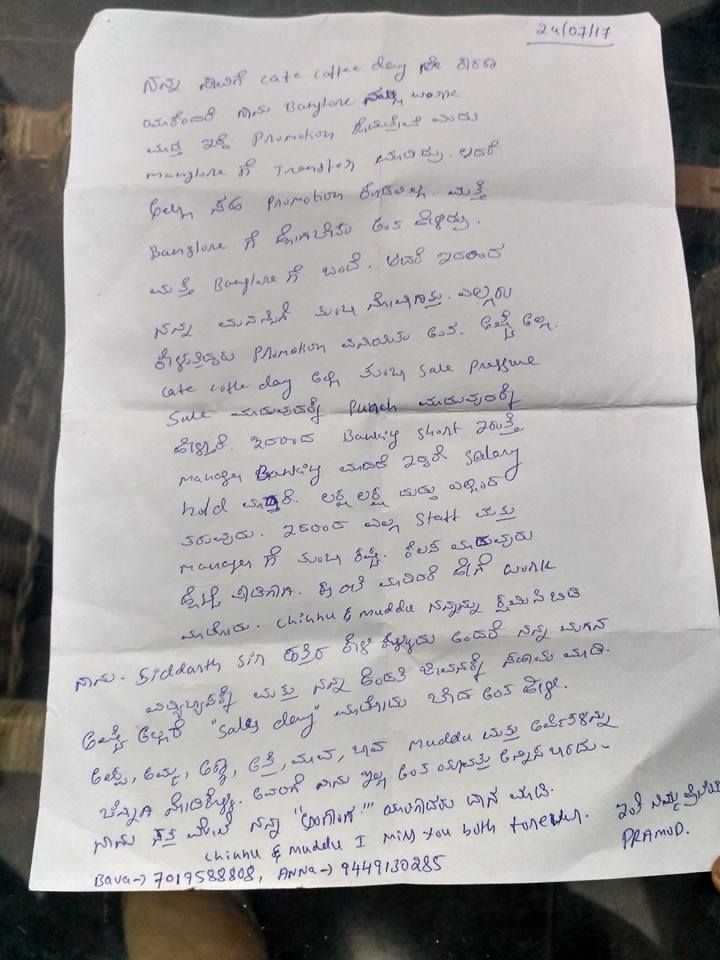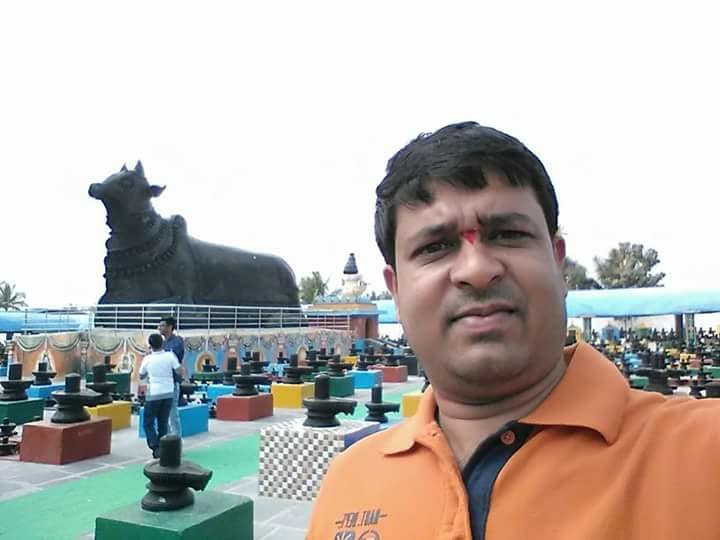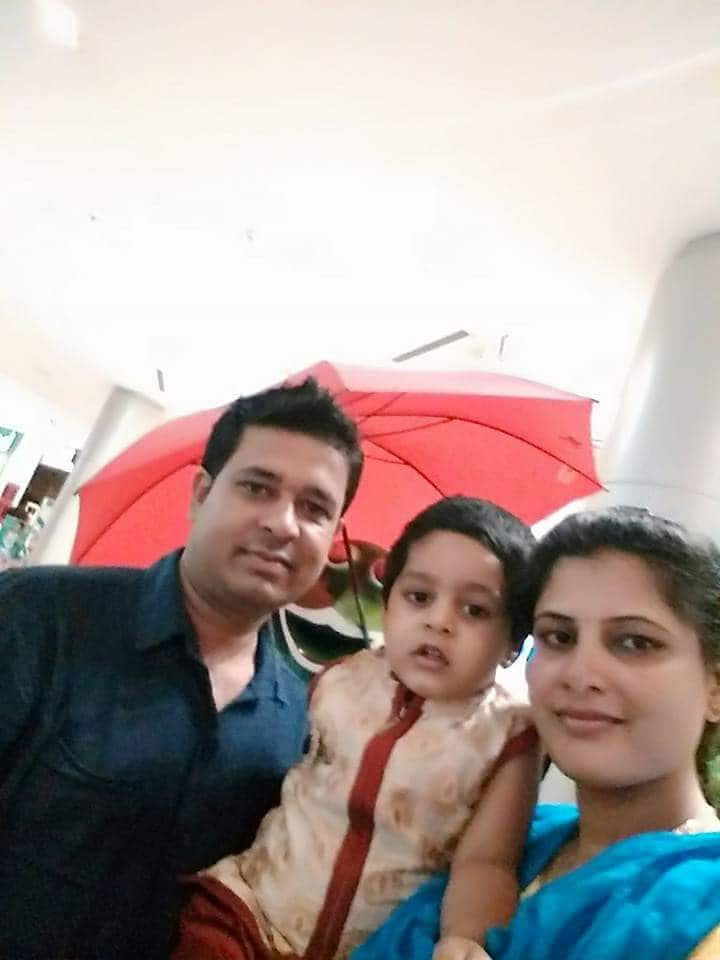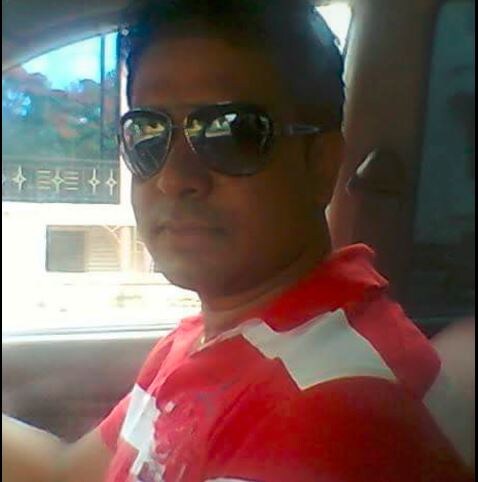 ALSO READ: 15-year-old girl dies mysteriously at Alva's School, here is the audio of her last call to parents!
Last Updated Mar 31, 2018, 6:41 PM IST