This is what Karnataka politicians had to say on the diamond jubilee celebrations of Vidhana Soudha
The pride of Karnataka, Vidhana Soudha has completed 60 years
The diamond jubilee celebration was inaugurated by President Ram Nath Kovind today (Oct 25) in the state
Here is what the prominent leaders of Karnataka had to say about the diamond jubilee celebration of the Vidhana Soudha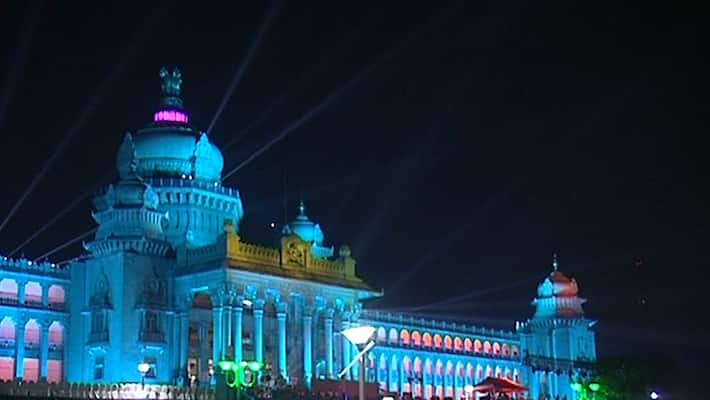 The pride of Karnataka, the Vidhana Soudha, has completed 60 years and the diamond jubilee celebration was inaugurated by President Ram Nath Kovind today (Oct 25) in the state.
Apart from incidents like JD(S) party members walking out of the celebrations, all parties came together to extend their wishes for the grand event. Ministers, MPs and dignitaries have extended their wishes for the event through messages and Tweets.
Here is what the prominent leaders of Karnataka had to say about the diamond jubilee celebration of the Vidhana Soudha.
Member of Parliament from Karnataka had to say this:
"My hearty wishes to the people of my state of Karnataka and City of Bengaluru on this Diamond Jubilee Celebrations of the Vidhana Soudha. The Vidhana Soudha is a living testimony of our states democratic legacy, great political leaders who served state and people. So today, we must remember with respect the leaders who built and served Namma Karnataka and Bengaluru. Unfortunately, their public service, beliefs and idealism have been replaced with a current group of politicians that  exploit and destroy instead of serving people. I hope that today's legislators remind themselves that Vidhana Soudha represents a solid tradition of public service and they rise to address the cynicism that people are feeling and restore confidence of people in our politics."
Last Updated Mar 31, 2018, 6:33 PM IST