Radhika Pai of Kundapur and Srijana N of Mangalore top Science stream with596 marks
B Chaitra of Bellary has topped the Arts stream with 589 marks
In the toppers list, Udupi district is followed by Dakshina Kannada and Uttara Kannada district
Radhika Pai of Gangolli Saraswathi College in Kundapur and Srijana N of Expert PU Science College in Mangalore with 596 marks have been declared as the rank holders in the Science stream. B Chaitra of Bellary Kottur Hindu PU College with 589 marks has scored the first rank in the Arts stream. Apoorva, student of Mysuru college has topped in the Commerce stream.
The results have been announced on the website and accordingly Udupi has topped the list with 90.01 pass percentage followed by Dakshina Kannada with 89.92 per cent, Uttara Kannada with 71.99 per cent, Kodagu with 70.83 per cent and Chikkamagalur. Bidar is in the last spot with 42.05 pass percentage.
However, there is a slip of 4.82 percent when compared to the last year's result. The Science stream has 60.71, Arts 35.05 and has Commerce 60.9 pass percentage.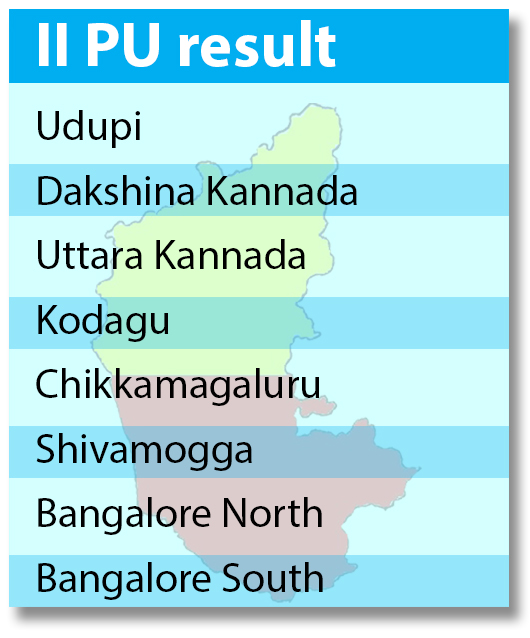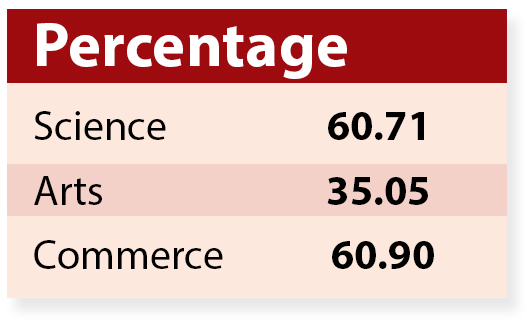 The total percent of students who have passed the second PU exams stands at 52.38. Like every year, girls have fared better than boys.
Click here to check the PU results:
Last Updated 31, Mar 2018, 6:44 PM IST