Mohammed Nalapad, 7 others in police custody till February 21
Mohammed Nalapad charged with assaulting Vidvat at UB City surrendered to police today
Currently, Bengaluru's 8 ACMM Court has handed over Nalapad and his 7 associates to two days police custody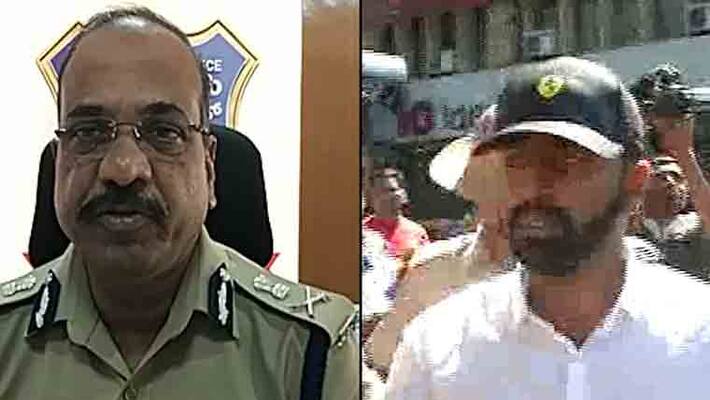 Bengaluru's 8 ACMM Court has handed over Shanthinagar MLA Haris's son Mohammed Nalapad and seven of his associates to two days police custody.
Earlier today, Mohammed Nalapad surrendered to Cubbon Park Police Station, following a charge that he along with his seven associates had assaulted one Vidvat at UB City in Bengaluru on the night of February 17.
Mohammed Nalapad was missing since the incident. Following a complaint by victim Vidvat, who was allegedly attacked by Nalapad and associates, there was a lookout notice against Nalapad. After protests and demand to arrest him, MLA Haris contacted his son and asked him to surrender.
Thus after 37 hours of the incident, Nalapad surrendered to the Cubbon Park police. Soon, his lawyer reached the police station with the bail plea.
Meanwhile, the medical report of Vidvat was released by the Mallya Hospital, where the victim was declared not under the influence of alcohol, unlike mentioned in the complaint by Nalapad's associates.
ALSO READ: Victim Vidvat's medical report to make life difficult for Nalapad? [Report copy here]
In the recent development, Nalapad's supporters were seen disrupting and assaulting media persons who were trying to cover the incidents.
Last Updated Mar 31, 2018, 6:39 PM IST